Florida Man Posing as Purple Heart Recipient Waves Gun at Black Homeowner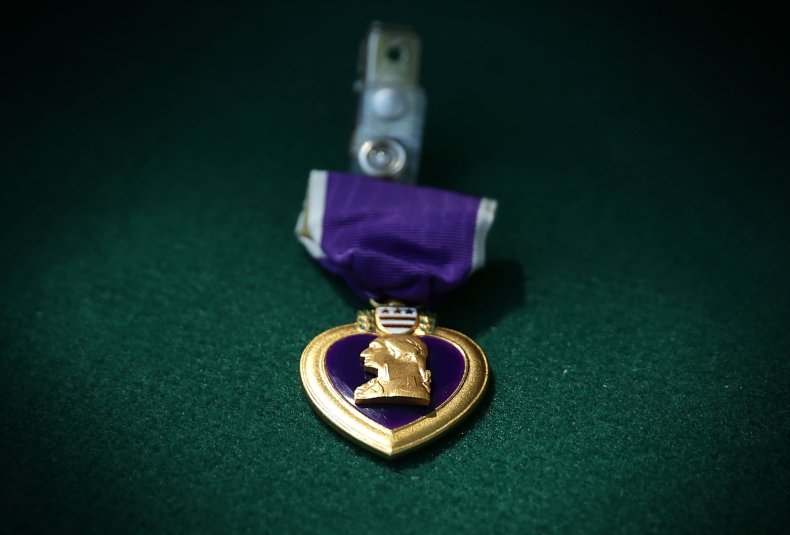 A white Florida man who falsely claimed to be a Navy SEAL veteran and a Purple Heart recipient is facing felony charges after allegedly pulling a gun on a Black homeowner he accused of stealing from his own mailbox.
Joseph Max Fucheck, 58, was arrested last week in Miami and is awaiting arraignment on charges of aggravated assault with a firearm with prejudice and possession of a firearm by a convicted felon.
On June 14, Fucheck is said to have dropped a flyer for his real estate business into the mailbox of Dwayne Wynn, who had been speaking with a neighbor outside his home. When Wynn retrieved the flyer moments later, Fucheck returned in his SUV and launched into a profanity-laced tirade, insisting that Wynn did not own his home and accusing him of stealing his property by taking the flyer.
He allegedly pulled out a handgun and made a number of false claims when Wynn calmly challenged him as he began to record the incident on video using his cell phone.
"You're damn right I'm carrying a mother****ing gun!" Fucheck said in the video. "I'm a 35-year former Navy SEAL and I was the head of the SWAT team in Hillsborough County. Go look at my Purple Heart."
The video goes on to show Fucheck telling Wynn that his behavior is "why you people get shot," before calling him a "f**got" and then shouting the n-word as he drives away.
Authorities say Fucheck never served in the military, while his claim about leading the SWAT team is also false.
Fucheck's daughter told The Miami Herald that he adopted his fake military persona a decade earlier and would often wear a bogus uniform to claim free drinks at restaurants. He is also said to have built a shrine at his home in tribute to his fictional military service, featuring a folded-up American flag.
"He's a narcissist," Fucheck's daughter told the paper. "He just has to be the center of attention."
Police investigating the incident discovered a fake Purple Heart, military certificates and a Navy uniform at Fucheck's home, along with a number of "realistic looking" BB guns. His criminal history includes convictions for grand theft, obstruction of justice and exploiting the elderly.
Fucheck is being prosecuted under hate crime laws for the alleged incident, which authorities say never would have happened if Wynn was not Black.
"It is sad that racism can turn the most mundane act into a confrontation with potentially violent overtones," Miami-Dade State Attorney Katherine Fernandez Rundle said in a press release. "All Mr. Wynn wanted to do was go into his mailbox for his mail."
"Mr. Fucheck accosted him with a barrage of ugly statements and racial slurs," she added. "This incident was about much, much more than the obnoxious behavior of an irate man arming himself and screaming at someone he did not know and had no reason to fear. With this arrest, we are alleging today that the incident was about hate and intimidation, pure and simple."
Newsweek reached out to the Miami-Dade State Attorney's Office for comment.
Florida Man Posing as Purple Heart Recipient Waves Gun at Black Homeowner | News