Florida Man Pretending to Be Cop Sexually Assaulted, Robbed Date He Met Online: Police
Authorities arrested Thomas Lee Simmons, a 37-year-old resident of Winter Haven, Florida, on Thursday for allegedly imitating a police officer and sexually assaulting a man he had met through an online dating website.
In an affidavit, the alleged survivor said that he had started talking with Simmons online before the two eventually arranged a meeting at the Stay Plus Inn in Haines City, Florida, a city about 40 miles southwest of Orlando.
When Simmons entered the hotel room, he pulled out a knife attached to his belt, the affidavit states. Simmons reportedly claimed to be a police officer with the department's narcotics unit and told the man that other officers were standing just outside the hotel room.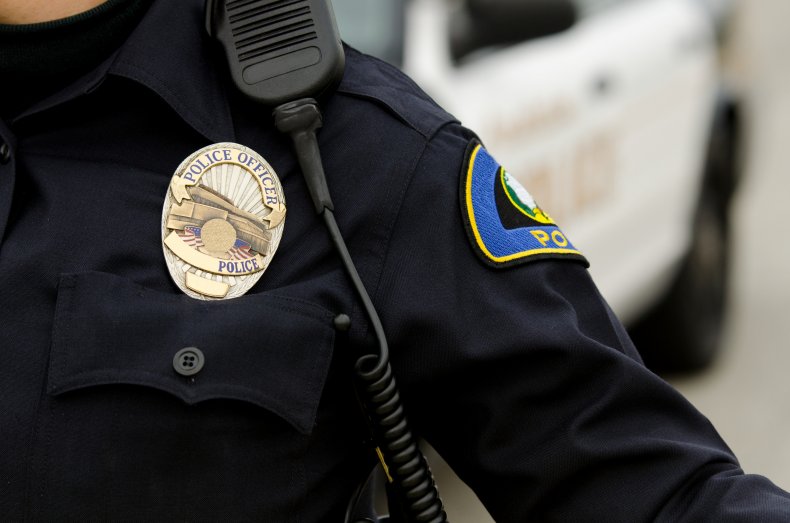 Simmons then allegedly told the man to lie on the bed and remove all his clothes while Simmons pretended to speak with other officers on a radio. Simmons then reportedly removed his own clothes and sexually assaulted the man. He then allegedly told the victim that narcotics agents were headed to the house of his sister to "get her as well."
Afterward, Simmons allegedly departed, taking the man's driver's license, passport, iPhone, Apple Watch, Airpods and three pairs of Air Jordan sneakers, according to WTSP-TV.
The alleged victim then called 911 to report what had happened. Detectives eventually tracked Simmons to his girlfriend's house where authorities found the allegedly stolen items and a knife matching the one described by the alleged victim in the front seat of Simmons' truck.
Police say Simmons confessed. Authorities subsequently charged him with armed sexual battery, armed robbery, grand theft, dealing in stolen property and giving false information to a law enforcement officer, as he initially provided a fake name when speaking to police officials.
According to the Polk County Sheriff's Office, Simmons has a criminal history, including charges of theft, possession of drug paraphernalia in Florida, and an assault charge in North Carolina.
"This was the act of a violent criminal with a criminal history, and the outcome could have been much worse," Sherriff Grady Judd said in a statement.
"I encourage anyone using online dating services to be cautious. Meet with strangers in a public place, like a restaurant, and never give out your personal information like your home address until you at least get to know that person better," Judd continued. "Another safeguard is to tell a trusted loved one where you are going, and set up a time to check in with that person, just in case."
According to the Rape, Abuse & Incest National Network (RAINN), one out of every 10 rape survivors is male. Approximately 3 percent of all men have been raped or sexually assaulted, states a 2014 report from the National Institute of Justice and the U.S. Centers for Disease Control & Prevention. That percentage represents roughly 4.1 million American men who have survived rape.
The 2014 National Crime Victimization Survey found that 38 percent of rape incidents occur against men and about 46 percent of male rapes have female perpetrators.
Survivors of rape are at higher risk for depression, drug abuse, social anxiety and suicide, RAINN says.
Newsweek contacted the Polk County Sheriff's Office for comment.