A Florida man was arrested over the weekend after forcing his way into the home of his estranged wife and kidnapping her at gunpoint before shooting her, police say.
Ricky Lee Tisdale, 37, was allegedly armed with a handgun when he barged into a Baker County residence lived in by his former partner, Tara Evans, at approximately 2 a.m. on June 30. The suspect is accused of also tying up a female friend of Evans who had been in the property at the time, named Shauna Mills.
According to the Baker County Sheriff's Office, Tisdale made Evans leave the home and forced her into a 2019 Black Kia Forte later found to be registered in his wife's name. Mills said she was eventually able to stumble her way to a neighboring house, where the homeowners helped to notify law enforcement.
It was shortly after 7:30 a.m. when deputies located and surrounded the stolen vehicle. Inside, they found two women, including Evans—who had been severely injured. She told officers that Tisdale had shot her and recently fled the vehicle. The victim was airlifted to UF Health in Jacksonville for treatment.
"Her children—it's just a hard pill to swallow for them to see their mom like [that],'" Theresa Wilcox, a close friend who said she had known Evans for 25 years, told local media outlet WJXT in an interview. "We're just in total shock still, which is understandable. We just want justice to be served."
The second woman referenced in the police statement was not identified.
The Kia was first spotted while approaching Highway 90. Backup was called and officers stopped the car in an Exxon parking lot—where they found the two females. Moments after being told Tisdale had left the vehicle, a deputy spotted him walking on a nearby road and apprehended him at gunpoint.
Citing court records, WJXT reported Evans had filed for divorce on May 31 last year after being granted a domestic violence injunction against Tisdale the month prior. It reported the wife had filed for another injunction against him in November last year but it was denied. The suspect has a record of assault.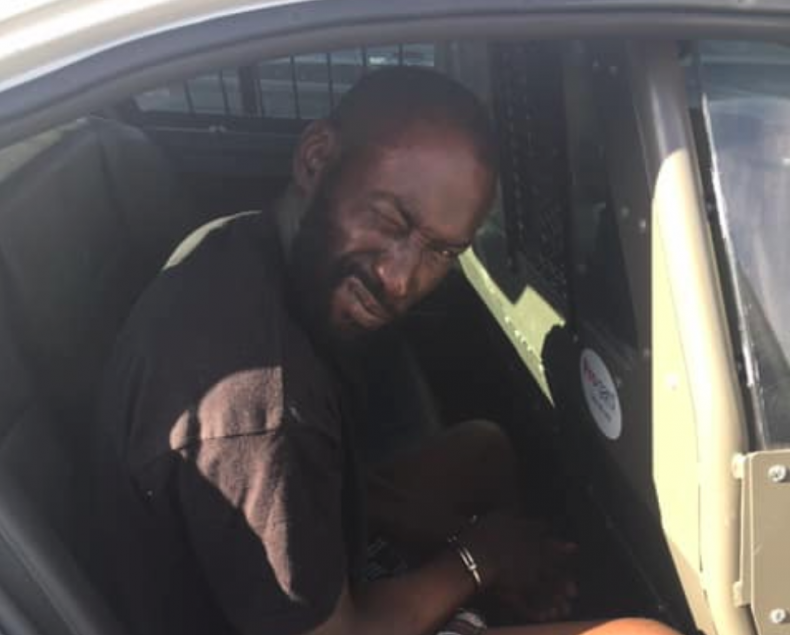 "It could have been so much worse. It could've been deadly," Mills told WJXT, explaining how she had been bound at the hands and legs during the incident and initially struggled to get help.
She said: "I was trying to find something to get loose with. I couldn't stand. The only thing that I could think of was to get out of the house and try to go get help. So the only thing I could do was to roll.
"So, I just rolled and then I would stop and say a prayer, roll again, stop and say a prayer again. I fixed myself up on the door and used my head to bang on the door to get them to come to the door," Mills said.
The suspect was taken to Baker County Detention Center, charged with home invasion robbery, kidnapping, false imprisonment, aggravated battery with a deadly weapon, violation of domestic violence injunction, grand theft of a firearm, and possession of a firearm by a convicted felon.
If you need help or advice about domestic violence, you can contact the national hotline 24/7 at 1-800-799-SAFE (7233). All calls are free and confidential, advisers are available now in more than 200 languages.