Florida Man Robs Little League Stand Wearing Nothing but Ball Cap and Gloves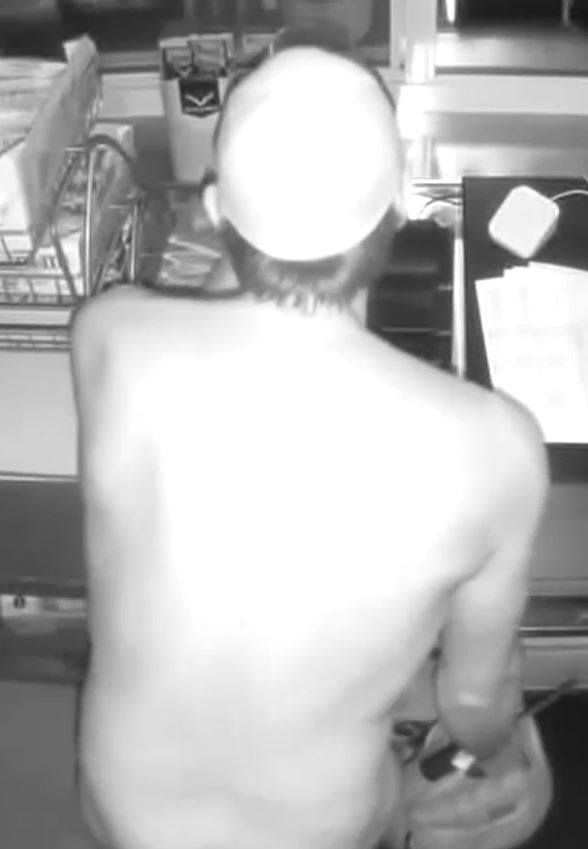 Police in Tampa are appealing for information in the bizarre case of a man who broke into a Little League concession stand without wearing any clothes.
Surveillance footage taken at around 4 a.m. on April 7, shows a man apparently wearing nothing but gloves and a ball cap rummaging through the stand at Fisher Field, Dunedin, The Tampa Bay Times reported.
Greater Dunedin Little League president Susan Semitecolos said the man entered the premises using a crowbar.
The bare burglar managed to steal cash donations and a cash box, before noticing three surveillance cameras and stealing them as well. He also made off with a package of hot dogs.
Semitecolos said he caused around $5,000 in damage but she was encouraged by the response she got from the local community. The stand was closed for a few days but has since reopened.
Greater Dunedin Little League has around 300 children who participate in eight baseball and softball games a night. The robbery was a shock to its members.
"It's just disturbing that they would take from the kids. The older kids have questions and can't understand how they could do something like that.
"We're getting a lot of outpour from businesses and local individuals. It's very enlightening. It's encouraging. It's great. The kids are very important to our community," she told the paper.
The Pinellas County Sheriff's Office has asked for people to help identify the culprit.
The sheriff's office said in a Facebook posting: "The building suffered extensive damage from the forced entry in addition to the theft of property."
People reacted angrily to the incident on the police Facebook page. One wrote: "My daughter plays here. Just sick."
Another wrote: Wow, this dude doesn't have much of a bar to get over... What's next, paper." machines? Ridiculous... C'mon, someone knows this low life - give him up, do the right thing."
Also in Florida, a 26-year-old man was arrested for impersonating a police officer. Matthew Joseph Erris, from Pasco County, had flashing lights on his car and pulled over a vehicle in front, only to find the occupant was a detective.
Meanwhile, last week, another Florida man admitted to police who had turned up to his house to search it for drugs, that he had buried his friend in the back garden. Greg Palermo, 50, from Orlando, said the man had died of a drug overdose.