Man Named Dread Accused of Killing Friend With Bible, Said the Devil Was Inside His Room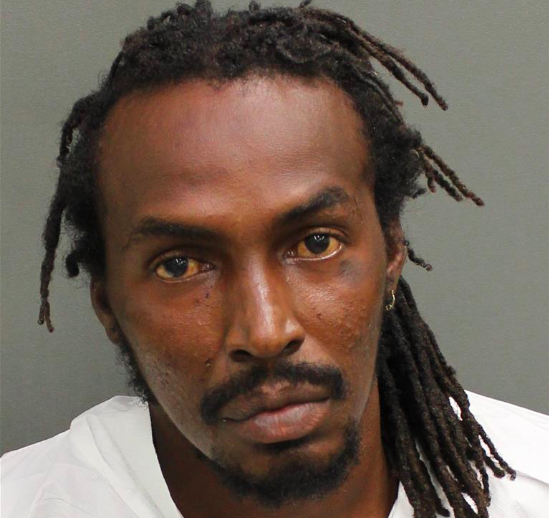 A Florida man claimed he was "awoken by demons" when he allegedly killed his friend early Saturday morning with a Bible, pipe and frying pan. Lesley Satenay, 40, is charged with homicide in the death of 30-year-old Krystal Phillips.
Eatonville Police received a call at 4:22 a.m. on Saturday during which a caller claimed he or she saw a body in Satenay's room at 16 Deacon Jones Boulevard in Eatonville, Florida.
Officers found Satenay standing outside on the porch covered in blood. Satenay, who goes by the name Dread, told officers "the devil was inside his room," The Orlando Sentinel reported. He also told police he "hit the devil with a Bible," court papers revealed.
Authorities said that once inside, officers found the body of Phillips on the floor. A large pipe, frying pan and a bloody Bible were discovered near Phillips's body, investigators said. Police also found "a foreign object" in Phillips's face, WKMG reported.
According to WFTV, investigators said Phillips suffered blunt force trauma and was pronounced dead at the scene. Cause of death has not yet been determined.
The suspect told police that he had sex with the victim the night before and then went to sleep, believing she had left. He also told officers he believed there were demons inside his room.
Satenay admitted to swinging his knife, which he "thought struck a big person." Satenay then retrieved a frying pan and hit Phillips three more times, WFTV reported. Investigators said the murder occurred in a bedroom.
Court documents revealed Satenay told investigators Phillips did not deserve to die and that he was sorry for killing her. Satenay was arrested on suspicion of second-degree homicide.
Eatonville Police did not immediately respond to Newsweek's request for comment.
Arthur Glover, a 71-year-old resident who lives a street over from where Phillips was killed, told WKMG that he knew the victim and described her as a good person who kept to herself. Glover said he believed the suspect and the victim were dating.
"She has a son, a little 8-year-old boy," Glover said. "I just saw him. He's at home waiting for her to come home."
According to jail records, Sataney is being held at Orange County Jail on a second-degree murder charge. No bond amount has been set.