Florida Man Says He Tried to 'Show Off' on First Date With High-Speed Police Chase
A Florida man arrested for leading police on a high-speed chase has explained the chase as an attempt to impress his passenger during a first date.
Clearwater Police Department officers arrested 22-year-old motorcyclist Taylor William Beverly on Saturday night after he ran a red light and sped away as police tried to pull him over. Beverly, riding a white motorcycle, allegedly made eye contact with police before beginning the chase. Following his arrest, Beverly told officers that he had been trying to "show off" during a first date with the woman who was riding as a passenger on the back of his motorcycle.
Police temporarily broke off the chase while Beverly darted through traffic, running multiple additional red lights and traveling "at well over 100 [miles per hour]." They were able to apprehend him at an intersection minutes later. Court records indicate that Beverly also refused to slow down as his date was "screaming at him to stop."
"[Beverly] admitted to the offense," an officer wrote in the arrest affidavit. "The defendant stated he was trying to show off for his date. The female said she was screaming at him to stop, but he refused. This was their first date."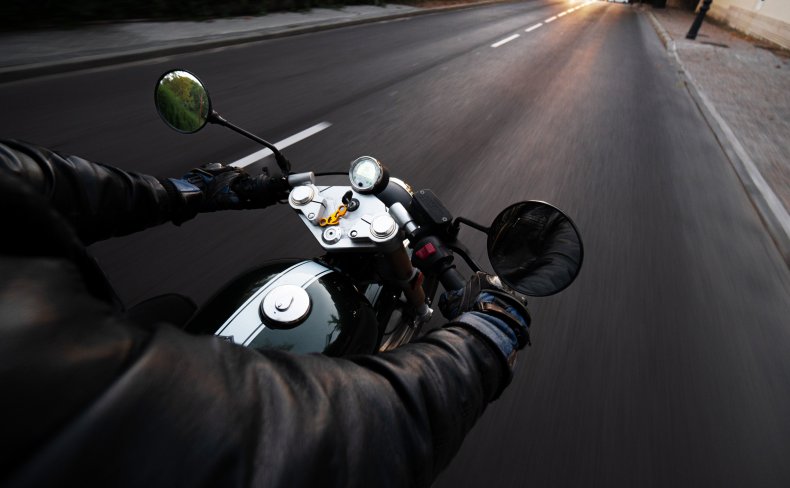 Beverly was charged with a felony charge of attempting to flee from police at high speeds while displaying "a wanton disregard for the safety of persons or property." He was released from jail just before noon on Sunday after posting a bond of $10,000.
Newsweek reached out to the Clearwater Police Department for comment but did not hear back in time for publication.
In January, police in Monroe County, Florida arrested 24-year-old Jesus Giovanni Ginjauma after he allegedly rode his motorcycle at speeds of nearly 150 miles per hour while trying to elude a deputy who spotted him traveling at 139 miles per hour. Although Ginjauma was able to avoid police for a short time after the chase, an investigation soon led to his arrest.
Ginjauma was previously arrested in December 2017 after police noticed he was driving a motor scooter that allegedly had its license plate obscured by green paint. The scooter was also found to be packed with large amounts of cocaine and methamphetamine. Ginjauma reportedly explained that the drugs had belonged to the scooter's previous owner and were still there because he "didn't know what to do with them."
Police arrested another Florida man, identified as Krystofer Hochlinkski, in Monroe County following a January 2020 high-speed motorcycle chase, local news station 13 WMAZ reported. Hochlinkski, who was wanted for armed carjacking at the time of his arrest, allegedly crashed the stolen motorcycle into a police car at the conclusion of the chase.