Drunk Florida Man With Knife Arrested After Barging Into High School Class and Asking About Pictures on the Wall, Police Say
The security of a high school in Florida is being reviewed after a drunk middle-aged man carrying a pocket knife managed to ride his bicycle onto the campus, walked into a classroom and took a seat among pupils.
On Friday morning, Derek Marlowe, 51, evaded the campus monitor who would check vehicles coming into Spruce Creek High School in Port Orange. After he got through, school staff inside the building were alerted.
He was spotted on surveillance camera entering the school hallway where he stood for a short while, before walking into a classroom. He then started asking questions about the pictures on the wall and sat down at a desk before the teacher pressed the classroom's emergency button, Click Orlando reported.
Police said the school did not get placed on lockdown and there was no "code red" call made.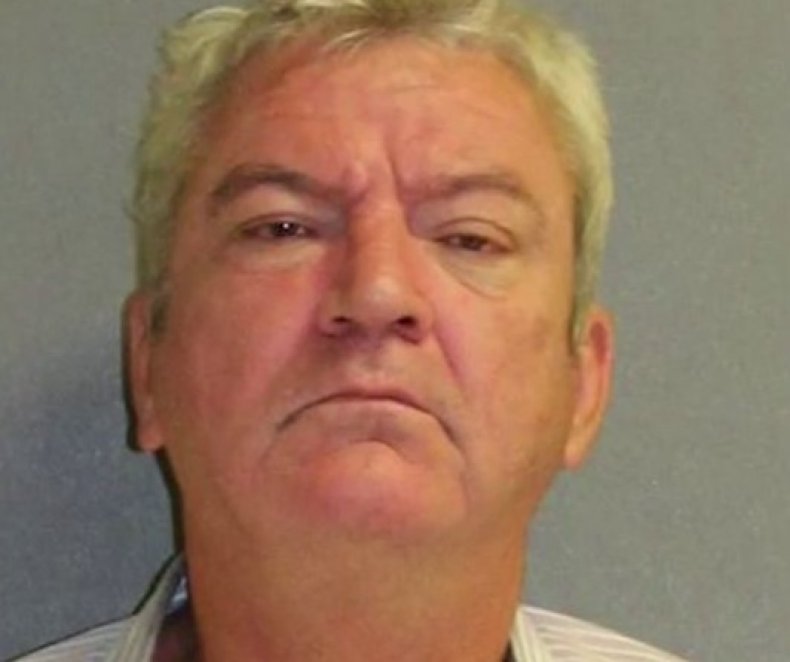 Volusia County Sheriff's Office said that when officers caught up with Marlowe, he smelled of alcohol, was slurring and had trouble standing. They found a small knife in his pocket and he was charged with trespassing on school grounds, campus disruption and disorderly conduct.
Parent Robert Chalker said, according to Click Orlando: "I think that they should have more security. I think there should be security at each side of every door, just for the safety of our children."
Spruce Creek High School student Laron Killins told NBC affiliate Wesh: "It's shocking to know that someone could just walk on your campus without permission or consent."
Police said some aspects of normal security procedure had not been followed and that an investigation was underway.
In a separate school security incident last month, a man described as a transient sex offender was arrested after he walked into a high school in Washington state.
Brandon Hankel, 36, who had a conviction for attempted third-degree rape and indecent exposure, entered the gym annex of Kennewick High School on September 6 and found a teacher inside her office, before threatening to sexually assault her, according to the Tri-City Herald.
In February, a man was arrested after he entered an elementary school with a gun. Tyler Weaber-Haag, 23, went into Jonestown Elementary School in Lebanon County, Pennsylvania. Beforehand, he had approached a child and offered him a cellphone.
Weaber-Haag was arrested and charged with aggravated assault, criminal attempt burglary, and theft by unlawful taking among other related charges, Fox 43 reported.