A Florida man who was knocking on windows at an Orlando apartment complex and jumped into a motorist's car as it drove into the parking lot was shot by police early Wednesday, according to officials. Deputy Chief Eric Smith said during a news conference that the man was transported to the Orlando Regional Medical Center and was in stable condition.
Smith said that several residents of Vista Verde Apartments called 911 around 1 a.m. Wednesday about a "suspicious" person knocking on windows and gunshots possibly being fired. When police arrived and located the man, he took off running from the officers and they pursued him.
"They caught up to him as they saw him get into somebody's vehicle, somebody was driving into the parking lot, he jumped into the passenger side of that vehicle," Smith said.
Officers then approached him and saw that he had a firearm, according to Smith.
"Officers fired multiple rounds at the suspect, striking the suspect to protect the civilian that was still in the vehicle," Smith said.
The civilian ran from the vehicle as the officers "began to engage the suspect." They then took the man into custody and brought him to the medical center for treatment.
Authorities believe the man was attempting to steal the civilian's car, but they are still investigating for confirmation, Smith said. He added that he believes the man has a previous criminal history, but could not immediately provide specifics.
They are not yet sure whether the man has any connection to the apartment complex where he was detained but plan to uncover that information in their investigation.
Smith said that the man did not shoot at the officers first, but they opted to open fire to protect the motorist whose vehicle he entered. The civilian and all the officers involved in the encounter were unharmed.
Police did a sweep of the area after the incident and knocked on doors of residents to make sure that nobody else had been injured. Smith said that it is not currently known how many shots were fired during the encounter.
He added that the incident underlines the importance of "see something, say something," since the residents of the apartment complex notified authorities of their concerns, and officers were then able to respond quickly.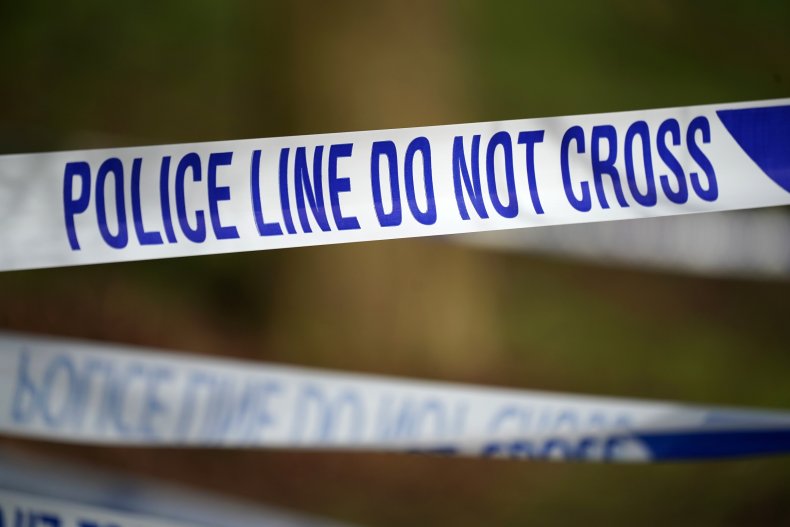 "This is just an unfortunate incident but it's one that we responded to in order to protect our citizens," Smith said.
The Florida Department of Law Enforcement is investigating the shooting.
Five officers who were involved in the incident have been placed on paid administrative leave.
The Associated Press contributed to this report.