Florida Man Who Shot and Killed His Pregnant Ex-girlfriend and Their Unborn Child Says 'Of Course' He Is The Victim
A Florida man facing the death penalty for killing his pregnant ex-girlfriend has claimed that "of course" he is the victim.
Markeith Loyd claimed he had been in "warrior mode" when he shot Sade Dixon eight times in December 2016, killing her and their unborn child, the Orlando Sentinel reported.
Loyd, 44, told jurors at the Orange County Courthouse on Monday that he never meant to shoot Dixon, but that he started shooting in self-defense because he had been attacked by Dixon's brother Ronald Stewart.
"You're really the victim today here, aren't you?" Assistant State Attorney Ric Ridgeway asked the accused murderer on Tuesday. "Of course," Loyd replied, according to the Sentinel.
"I wanted my child. I never meant to kill my queen," he added.
According to the Sentinel, Loyd testified on Monday that he received a text from Dixon after their relationship ended saying: "Don't expect no baby."
He told the jury that he drove to Dixon's home on the night of December 13, 2016, to convince her not to terminate the pregnancy and to calm her down. He said his ex-girlfriend pulled a gun on him, which he took away and stored with his other guns.
Stewart then came out and after an argument, police say Loyd shot Dixon and Stewart as they were walking back into their home, the Sentinel reported.
Loyd's defense attorney argued that Stewart had been the one to attack Loyd, and the gun went off and hit Stewart as the pair fought. Loyd testified that he assumed Dixon had picked up one of his guns and so went into "defense mode" and kept shooting at her, according to the Sentinel.
But when Ridgway asked Loyd to explain how a bullet fragment hit the concrete under Stewart unless she had been standing above him and shooting down, he couldn't.
Under cross-examination on Tuesday, Loyd said that when he arrived at Dixon's home, he admitted to her that he had just had sex with another woman, Fox 35 reported.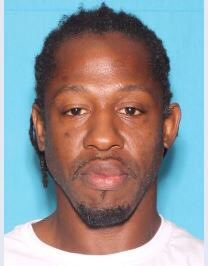 Markeith Loyd faces the death penalty in the slaying of his pregnant ex-girlfriend Sade Dixon.
Orlando Police
That made Dixon upset and she retrieved her gun from her bedroom. Loyd said when Dixon went to toss the gun at him, he thought she was trying to shoot him and so he fired his own weapon.
Asked if he was aiming for Dixon, he said "yes," according to Fox 35.
Stewart, Dixon's older brother and a computer engineer, earlier testified that he never attacked Loyd.
He had been working in his home office when Loyd arrived, Click Orlando reported. He went outside to find Loyd arguing with his sister after hearing a loud noise.
Stewart told the jury that he asked Loyd to leave, but he refused. He said his sister ran toward the door and started banging and he saw Loyd pull out a gun and start firing.
"He hit me twice in the leg, and he was aiming for my heart," Stewart said, according to Click Orlando. "He kept on shooting her."
Closing arguments in the murder trial are set to begin on Wednesday morning after Loyd's defense attorneys rested their case on Tuesday.
Loyd is also facing the death penalty in the murder of Orlando police Lt. Debra Clayton, who authorities say her shot dead while she was trying to arrest him in January 2017.
Loyd's trial in Clayton's killing is set for next year, according to the Sentinel.
But a judge has ruled that prosecutors can't tell jurors in Loyd's trial for Dixon's killing that Clayton died, only that the same gun was used in both shootings.
Jurors have been sequestered at a hotel because of publicity surrounding the killings, the Sentinel previously reported.