Florida Man Shot in Supermarket By Wife's Gun That Went Off When She Dropped Her Purse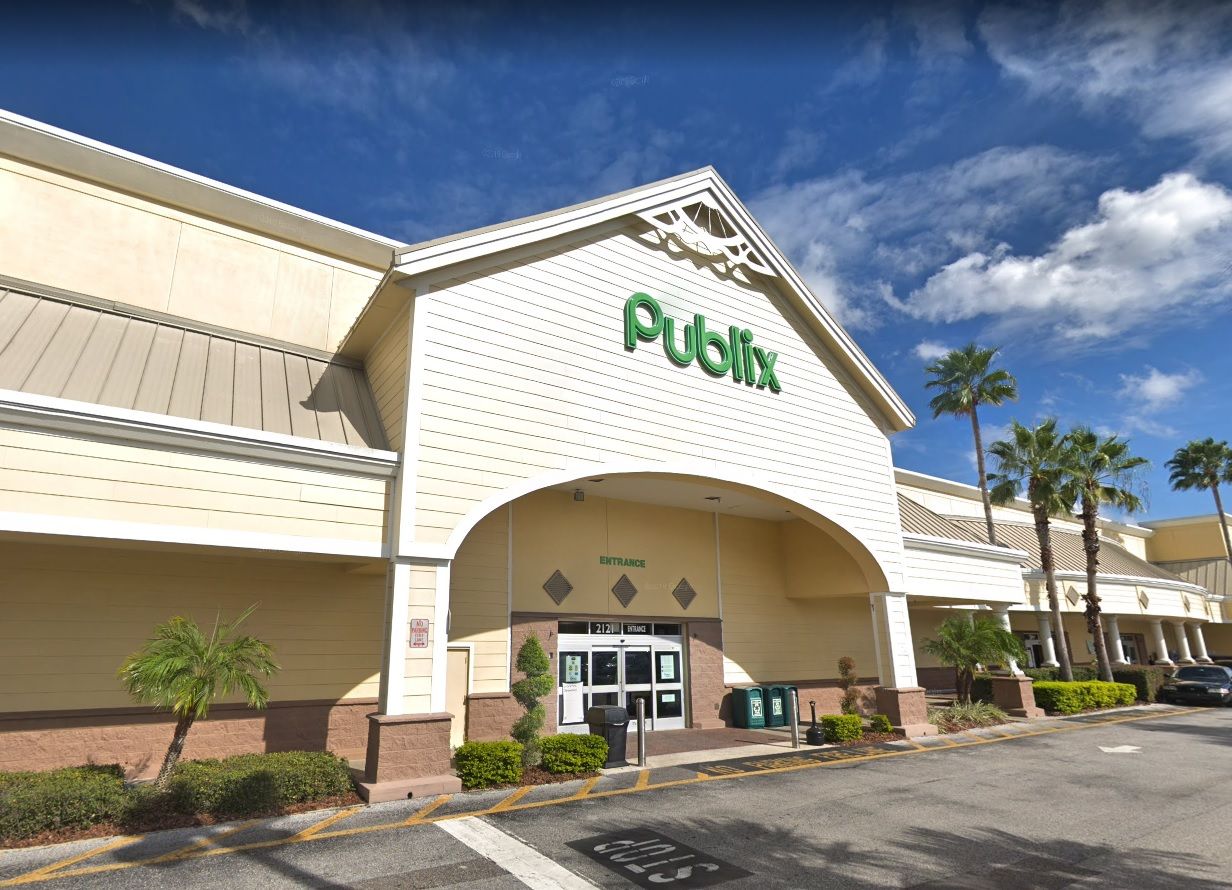 A Florida man out shopping with his wife suffered a gunshot wound when the firearm in her purse accidentally went off.
According to Pasco County Sheriff's Office, the pair were inside a Publix grocery store at Land O'Lakes when the incident occurred on Sunday. Publix released surveillance footage to the sheriff's office showing what happened.
The victim and his wife—who holds a concealed carry permit—were checking out at the cash register when her purse containing a Derringer 2-shot gun fell to the floor from the counter.
Footage shows the victim flinching immediately and falling to the ground.
"Through the investigation, it appears that the gun fired when the purse fell to the ground and a bullet struck the victims lower right shin," Florida's Pasco County Sheriff's Office said.
"The gun was located inside the wife's purse and a hole was discovered in the side of the purse. The victim is in stable condition and no criminal charges are expected."
Earlier in May, a Florida police officer's gun discharged in a school cafeteria packed with children during lunch.
The incident, which also took place in Pasco County, occurred in the Thomas E. Weightman Middle School in Wesley Chapel at around 12:40 p.m. on May 1, the sheriff's office said.
No one was injured when the officer's holstered Sig Sauer 9mm unexpectedly went off, firing behind him and striking a tile floor and brick wall.
The unnamed school resource officer, described as distraught by the incident, had been assisting with lunch duty.
An investigation into what happened is underway and the officer is temporarily reassigned while this takes place.
"There are a number of safety features on the threat level three holsters that we carry with our firearms, so there are a number of dynamic factors that are involved with fine motor skills functions that would cause that to happen so we have to really kind of really dissect that," Lieutenant Troy Ferguson told reporters at the time.
In April, officers charged a man from St. Petersburg, Florida, after he fired a gun inside his shared house and shattered a toilet. The bullet ripped through several walls.
Police arrested Ryan Rawson Montgomery, 40, who claimed he was playing with the gun when it went off accidentally.
His roommate told police: "Hell yes, that could have hurt me," the police affidavit said, local station WTSP reported.
Montgomery tossed the gun in an area of water nearby. A visitor, Sheryl Jackson, 64, took the bullet, and told police she wanted to hide it.
Police charged both Jackson and Montgomery with tampering with physical evidence. Montgomery was also charged with culpable negligence and violating probation in Charlotte County