'Smiling' Florida Man Who Fired Handgun at Parked Car Before Getting into Gun Fight with Police Is Ex-school Board Member, 81
An octogenarian who had been commended for his contribution to education and mentored prominent black leaders went on a trail of chaos in which he shot at a parked car, sparked a police chase and then crashed his vehicle, it has been alleged.
Solomon Stinson, 81, served 14 years as a Miami-Dade County school board member before he retired in 2010 and was highly respected in his community, Local 10 reported.
But police in the Florida neighborhood of Miramar arrested him after a crime spree he allegedly committed last Sunday afternoon.
It allegedly started when Stinson bumped into a car stopped in traffic. Police say he then held his foot on the accelerator, making his car's wheels spin and squeal as he continued to ram the car in front of him, the Miami Herald reported.
Thinking that Stinson was having a medical episode, the driver of the car in front got out of his car to check. The 81-year-old then pulled out a large black handgun with a long barrel and pointed it at him, the police report states. The victim drove away.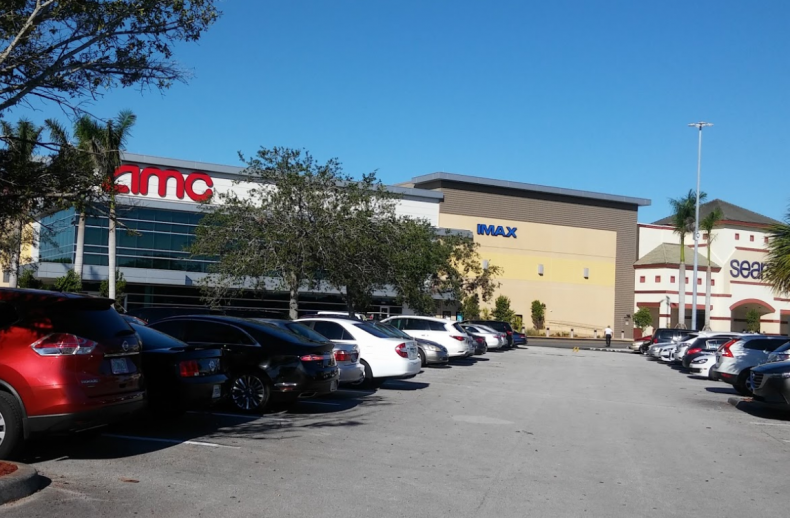 Stinson did not stop there, it is alleged. He then drove to Pembroke Lakes Mall, parked his vehicle next to a man and a woman talking, and opened the passenger window.
"Thinking the suspect wanted to talk to him, he walked towards the window and saw the suspect smiling and almost 'laughing' while holding a black revolver in his right hand," the police report said.
The man was "in fear for his life" and so yelled to his girlfriend that Stinson had a gun. They both got into their own cars and called 911. Then Stinson opened fire on the man's car. A round entered through the back window, going through the top of the back seat.
"The round's trajectory narrowly missed Victim 2 by inches," an officer wrote in the report, the Herald reported.
Stinson then followed the woman driver, by which time police were in pursuit. Stinson lost control of his car and crashed it into a wooded area before it caught fire. Police say that he opened fire on officers and they returned fire.
Pembroke Pines Police Captain Al Xiques said: "He exited his vehicle, and officers were able to set up a perimeter around the area and maintain the suspect in that area. He was uncooperative with officers' demands to put his hands in the air, and he was not following commands. He was just laying on the ground," WVSN reported.
Stinson was taken to hospital with minor injuries and no one was seriously injured during the series of incidents.
Stinson's colleagues have described how the alleged offenses are out of the ordinary for such an upstanding member of the community.
In 2017, the Miami-Dade County School Board nearly renamed its downtown headquarters after Stinson, the former chairman. He was a highly respected figure in the black community and was a mentor as well as a behind-the-scenes power broker.
In a statement, Miami-Dade County Public Schools Superintendent Alberto Carvalho said: "As disturbing and deeply sad as these reported events are, they stand in stark contrast to five decades of service and an unwavering commitment to educating children in Miami-Dade."
Stinson faces charges of attempted murder and aggravated assault with a firearm, among other charges, Local 10 reported.