Florida Man Spits Half-Eaten Food into Woman's Mouth During Road Rage Incident, Police Say
A Florida man has been charged after he spat his half-eaten food into a woman's mouth during a road rage incident, police said.
David Paul Wipperman, 61, was arrested on Thursday on charges stemming from an incident last month, according to the Pinellas County Sheriff's Office.
According to an arrest affidavit by the sheriff's office, Wipperman got into a road rage incident with the woman at around 5.40 p.m. on October 29, The Tampa Bay Times reported. During the incident, he got out of his Chevy truck and approached the woman, who was driving a Kia sedan.
According to to The Times, the woman had rolled down her window and apologized to Wipperman for her part in the incident—but he responded by spitting the food he had been chewing at the woman.
"The food struck the victim in the face and entered (her) mouth," the arrest report said, according to The Times. Wipperman then opened the driver's side door of the Kia and screamed at the woman and pointed his finger in her face, the newspaper reported.
According to the arrest report, Wipperman went on to commit a burglary, but it's not clear if that charge was related to the woman in the Kia sedan or if he is accused of stealing from somewhere else.
The road rage incident occurred in Pinellas County, but the exact location was redacted from the arrest report, according to The Times, and it was not clear why it took so long for the arrest to be made. Newsweek has contacted the Pinellas County Sheriff's Office for comment.
Wipperman, of Largo, Florida, was booked into Pinellas County Jail on Thursday and charged with felony battery and burglary, the Pinellas County Sheriff's Office's online records show.
He is being held in jail on a $7,500 bond, according to the website.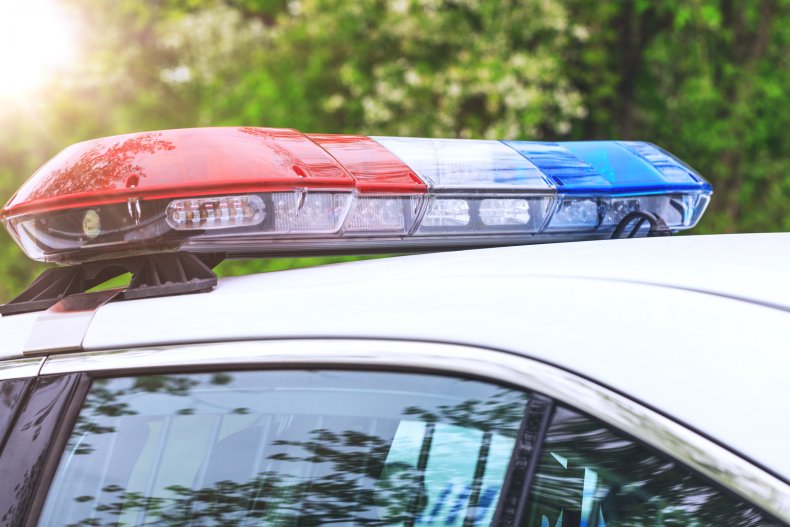 Wipperman is a convicted felon, according to The Smoking Gun, and has a criminal history that includes aggravated battery with a deadly weapon, grand theft and disorderly conduct.
According to the website, the arrest report listed Walmart as Wipperman's employer. Newsweek has contacted Walmart for comment.
Online records show he has been arrested in Pinellas County multiple times since 2006, when he was booked on charges of simple battery, criminal mischief and burglary to a motor vehicle.