Florida Man Stabs Family Dog 'Marley' After Heated Argument With His Dad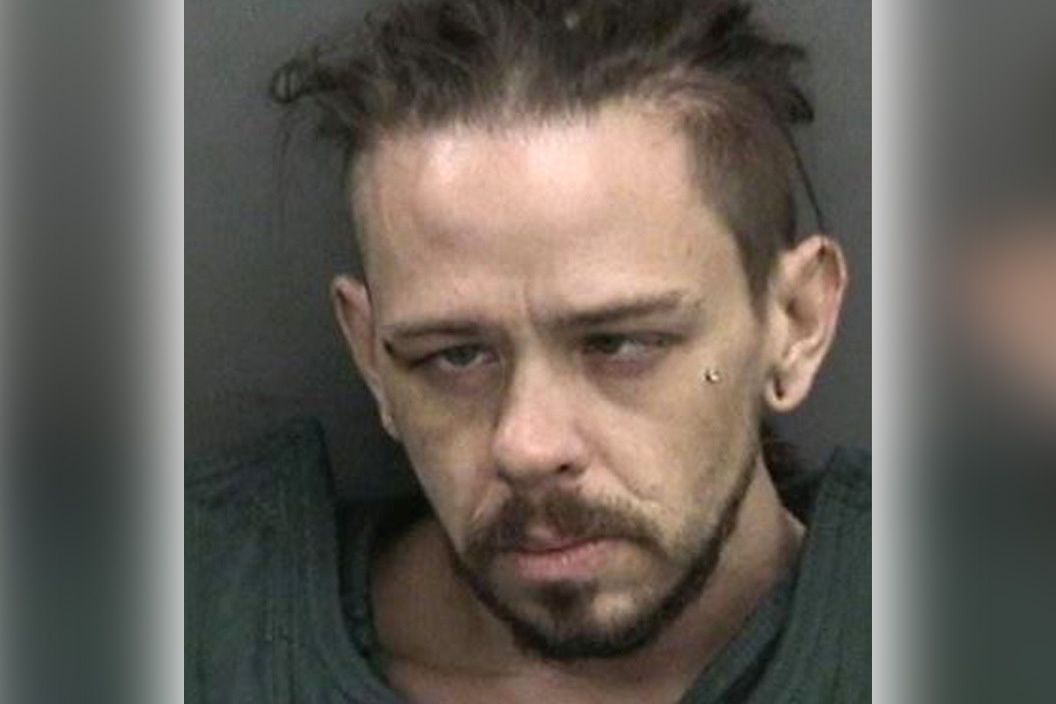 A Florida man was arrested last weekend after stabbing a family dog and locking himself in a bathroom following an argument with his dad, police said yesterday.
Hillsborough County Sheriff's Office said Robert Abbott Jr., age 34, was detained on Saturday after deputies were called to 10013 California Street in Gibsonton at around 4 p.m.
Police officers determined Abbott Jr. had got into a "verbal argument" with his father. During the exchange, the suspect picked up a knife and plunged it into the family's pit bull mix dog several times. The attack resulted in "severe injuries to the dog," officials confirmed.
After arriving at the residence they found the man had locked himself inside a bathroom with the weapon. He refused to cooperate with demands to surrender, the release alleged.
Negotiations went on for several minutes, the sheriff's office said. Abbott Jr. eventually let officers into the bathroom and he was then taken into custody without further incident. The Tampa Bay Times reported the suspect was taken to the county jail with bail listed at $8,000.
Alongside the police, Hillsborough County Animal Services (HCAS) responded to the scene and arranged help for the injured family dog. Abbott Jr. is now facing charges of aggravated animal cruelty and resisting arrest without violence. It remains unknown what sparked the attack.
According to the Tampa Bay Times, the pit bull terrier mix is named Marley and is 5-years-old. It was not immediately clear what injuries the dog sustained as a result of the alleged knife assault. The suspect's mugshot was published online by the local sheriff's office yesterday.
In January, a Florida man accused of killing a Chihuahua puppy called "Princess" with a pellet rifle pleaded not guilty, claiming the dog had wandered into the path of his shot. Johansen Concepcion De La Ros, 19, was left facing up to five years in prison.
The same month, a drug-sniffing dog working with the Brevard County Sheriff's Office had to be given anti-overdose medication after ingesting drugs from passengers of a party cruise. The K-9, called Jake, was believed to have consumed a form of ecstacy.
Last Friday, another K-9 dog in Florida was injured after being shot by a suspect fleeing from a traffic stop. St. Petersburg police dog 'Titan' was hit in the leg. Pinellas County sergeant David Stang was also wounded after being shot in the shoulder. The man and dog both survived.