Florida Man Steals $64K of Military Benefits by Assuming Brother's Vet Identity
A man in Jacksonville, Florida pleaded guilty Thursday to stealing the identity of his twin brother to obtain veteran benefits including housing subsidies, and medical services, prosecutors said.
In 2014, the man, Wayne Bowen, 64, used his estranged twin brother's name, Social Security card, and military discharge papers to apply for subsidized housing benefits, the U.S. Attorney's Office for the Middle District of Florida stated.
"Unlike his twin, Bowen is not a military veteran," prosecutors wrote on Thursday.
According to the U.S. Attorney's Office, when Bowen was interviewed by agents, he "admitted that he had been using his twin brother's identity for years."
Prosecutors said he received a Florida ID card using his brother's identity and had been arrested and convicted of felonies "under his twin's name."
While at first, Bowen told agents that he himself had served in the U.S. Army, he "later relented and admitted those were lies."
While Bowen was using his brother's identity, the U.S. Department of Veterans Affairs provided him with more than $32,00 in medical services, the U.S. Department of Housing and Urban Development gave him nearly $19,000 in housing subsidies U.S. Department of Agriculture gave him over $12,000 in nutritional benefits.
Prosecutors with the U.S. Attorney's Office said Bowen's brother "confirmed that he did not apply for any of these benefits and that he never gave Bowen permission to use his name."
"The defendant pleaded guilty today for his abhorrent conduct in defrauding multiple federal and state benefit programs by assuming the identity of his twin brother who had justly earned these benefits," Special Agent in Charge David Spilker of the Department of Veterans Affairs Office of Inspector General's Southeast Field Office said in a statement.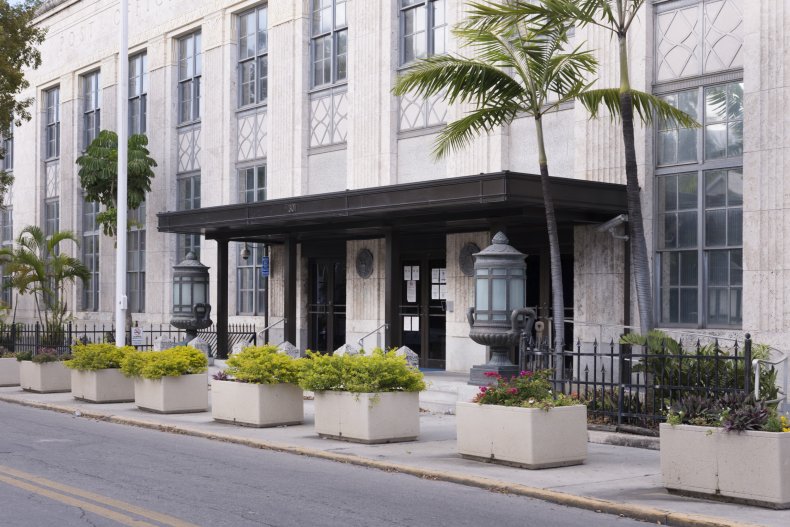 "The VA OIG will continue to work with our law enforcement partners to ensure the integrity of VA's benefit programs," he added.
Bowen pleaded guilty to aggravated identity theft on Thursday. As part of his plea agreement, Bowen will have to repay the government nearly $64,000. He also faces a "mandatory penalty" of two years in prison.
In a separate case this month, a man in Texas was accused of claiming he was a 10-year Army veteran in order to defraud investors out of $1.7 million.
Derek Robert Hamm, 38, faces several charges including fraud, money laundering, and possessing a firearm as a felon. He allegedly lied to executives in the oil industry and used funds from investors in his oil companies on lavish personal spending.
One of his lies was that he served with the Army Special Forces in Middle Eastern countries for a decade, according to the Department of Justice.