Florida Man Sued By Penn State for Selling Beer and Cigars With the School's Name
Penn State University has accused a Florida man for infringing on their trademarks by selling beer and cigars with the school's name.
Paul L. Parshall, 80, is the operator of the site sportsbeerbrewing.com. The business sells various items, including cigars, craft beers, hot dogs, cheese and clothing emblazoned with the names of various sports teams. His products include San Francisco 49ers Cigars and Northwestern Wildcats Hotdogs.
However, it's his latest trademark application that's gotten Parshall into trouble. Last July, Penn State sued Parshall to stop him from registering three trademarks: Penn State Nittany Brewing Co., Penn State Nittany Beer and Penn State Nittany Lion Cigars. According to The Penn State Daily Collegian, Parshall also offered to sell the trademarks to the university.
Both parties filed a joint document Wednesday outlining their arguments, according to The Patriot-News. Penn State objects on the grounds that the products would create an implication that they were sponsored or supported by the school. But Parshall argues that since Penn State doesn't sell beer or cigars, there should be no confusion.
Penn State has also objected because Parshall filed his trademarks with the state trademark systems in Pennsylvania and Illinois. Unlike federal trademark registrations, state trademarks are not publicly published, meaning that Penn State could not have known the trademarks were being filed for and could not challenge the registration. The university says Parshall has filed with state systems as previous attempts to file federal trademarks have failed.
The university is seeking not just an injunction against the trademarks, but as much as $2 million per trademark in damages.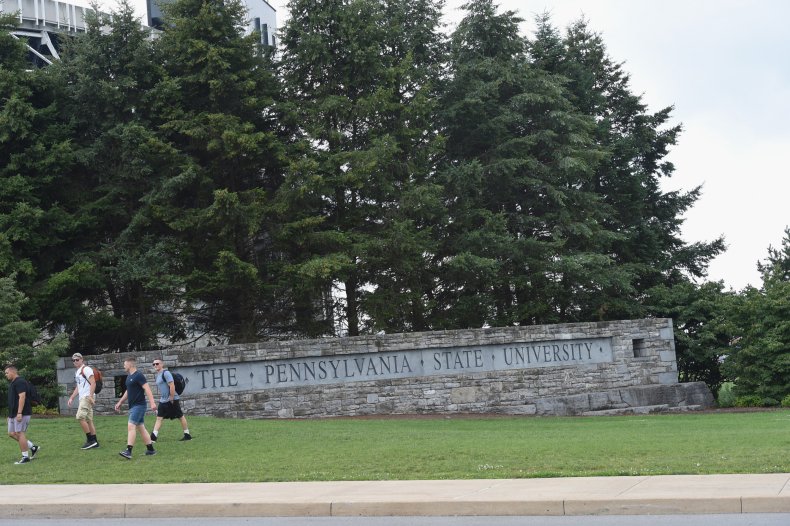 This is not the first time Parshall has been the defendant in a trademark suit. In September 2018, American City Business Journals, Inc. sued over the trademark "Dayton Business Journal." Dayton Business Journal was a newspaper Parshall published starting in 1983. The newspaper folded in the late 1980s, but Parshall held on to the trademark in hopes publishing would resume.
In 2000, American City Business Journals, Inc. filed an application for the trademark with the U.S. Patent and Trademark Office, which was granted. Parshall's original trademark was filed with the Ohio Secretary of State. Due to the conflict, the Ohio Secretary of State sent American City Business Journals a "Notice of Cancellation of a Fictitious Name Registration."
Shortly after the company received the notice, Parshall reregistered the "Dayton Business Journal" name in August 2016 and registered a limited liability company, Dayton Business Journal, LLC, according to the lawsuit.
American City Business Journals filed suit against Parshall, who responded with a counterclaim, which was dismissed. The judge ruled that as Parshall hadn't used the name in six years, his trademark had been abandoned. As American City Business Journals had been using the trade name for seventeen consecutive years, the trademark was theirs.
The Dayton Business Journal is still being published.