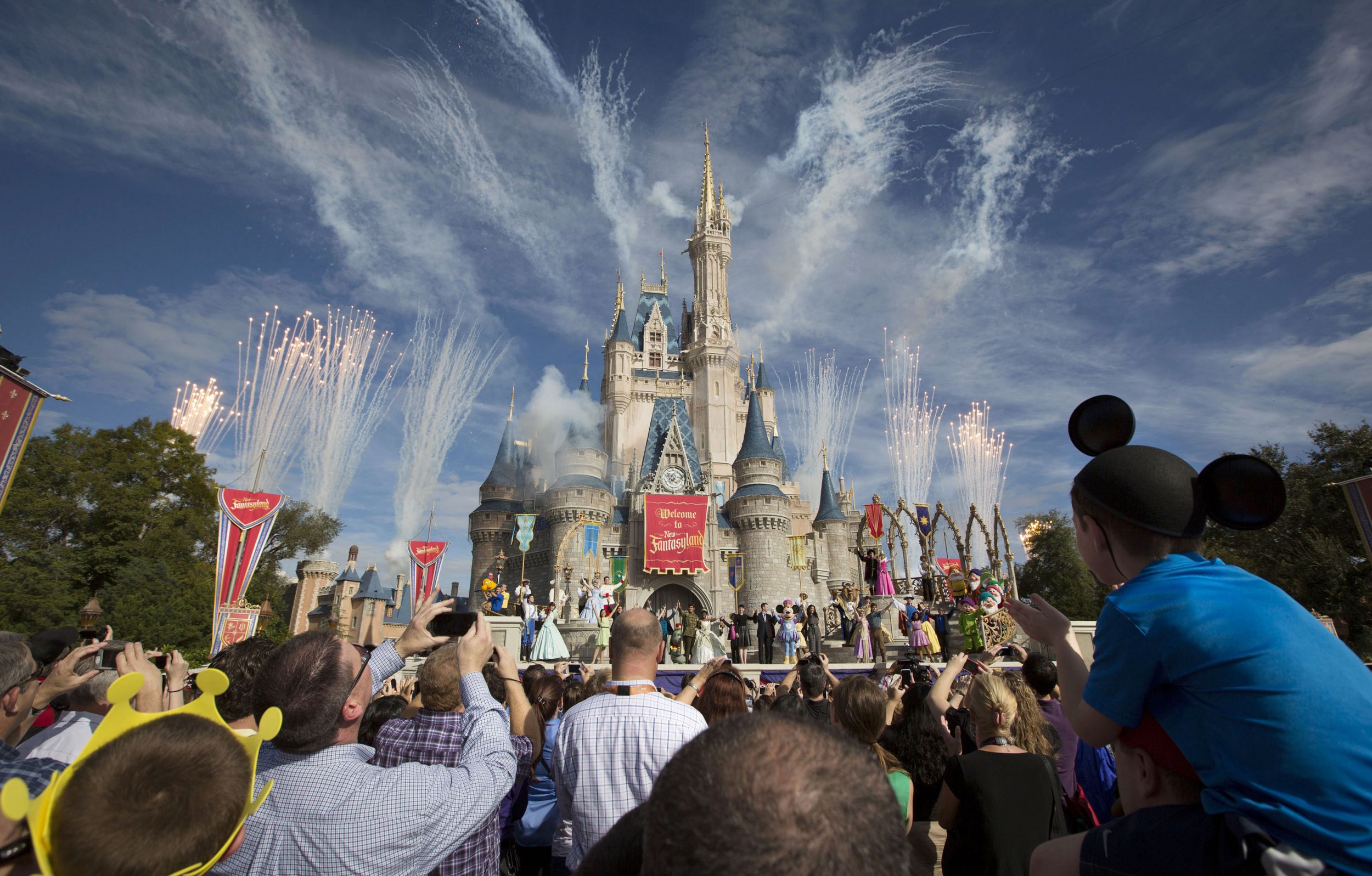 Earlier this week a Florida man was arrested for allegedly threatening to commit a mass shooting at Disney World.
ABC News first reported the incident, identifying the man as 23-year-old Derek Eitel. According to arrest records, Eitel put up a post in a Facebook group with more than 850 members that said "5 likes and I'll go shoot up Disney and hang myself."
The Brevard County Sheriff's Office were tipped off to Eitel's threat after two of the members in the social media group reported the post to local law enforcement. After bringing him into the station, Eitel told the officers that he sent the message from his phone while he was at work. He was subsequently arrested and is currently being held in jail with a $100,000 bond, according to ABC.
Deputies told local news outlets that Eitel lived with his parents. They said they own guns but told the police their son did not have access to them and that they are kept in a locked space.
Eitel lives in the suburbs of Cocoa, Florida, which about an hour east of the park.
According to Orlando Weekly, Florida has had 51 mass shootings in the two years since the Pulse nightclub shooting and of those incidents more than 110 people have died. Pulse was, at the time, the worst mass shooting in U.S. history as it left 49 people dead and injured 50 more. The data, which was taken from the Gun Violence Archive, defines a mass shooting as any gun-related event where four or more people are killed, not including the shooter.
Florida had some of the most relaxed gun laws in the country, but after the school shooting at Marjory Stoneman Douglas High School that killed 17 people in February the state passed more strict gun control legislation. But the move was immediately blocked by the National Rifle Association as they filed a lawsuit against the legislation, arguing that it violates the second amendment.
"Swift action is needed to prevent young adults in Florida from being treated as second-class citizens when it comes to the right to keep and bear arms," NRA Executive Director Chris Cox said about the lawsuit in a statement.