Florida Man 'Took a Knee, Lined up the Crosshairs' and Shot Puppy From Balcony
A Florida man has been arrested after he allegedly shot an 8-month-old puppy from his second-story apartment balcony.
Johansen Concepcion De La Ros, 19, will face felony charges of animal cruelty after he allegedly fired on the dog, Princess, at around 6:30 p.m. on Saturday in the town of Davie. The puppy's owners, who were walking Princess at the time, said they did not realize something was wrong until they noticed her bleeding from the mouth.
A post on the Davie Police Department Facebook page on Sunday noted that Princess's owners had moved to the area a day before their dog was shot. Princess belonged to the couple's 8-year-old daughter, who was walking her. Princess, who was shot in the chest, was taken to a vet but did not survive.
According to police, Ros used a high-powered pellet rifle with a scope and "took a knee, lined up the crosshairs and took a shot, killing the little dog."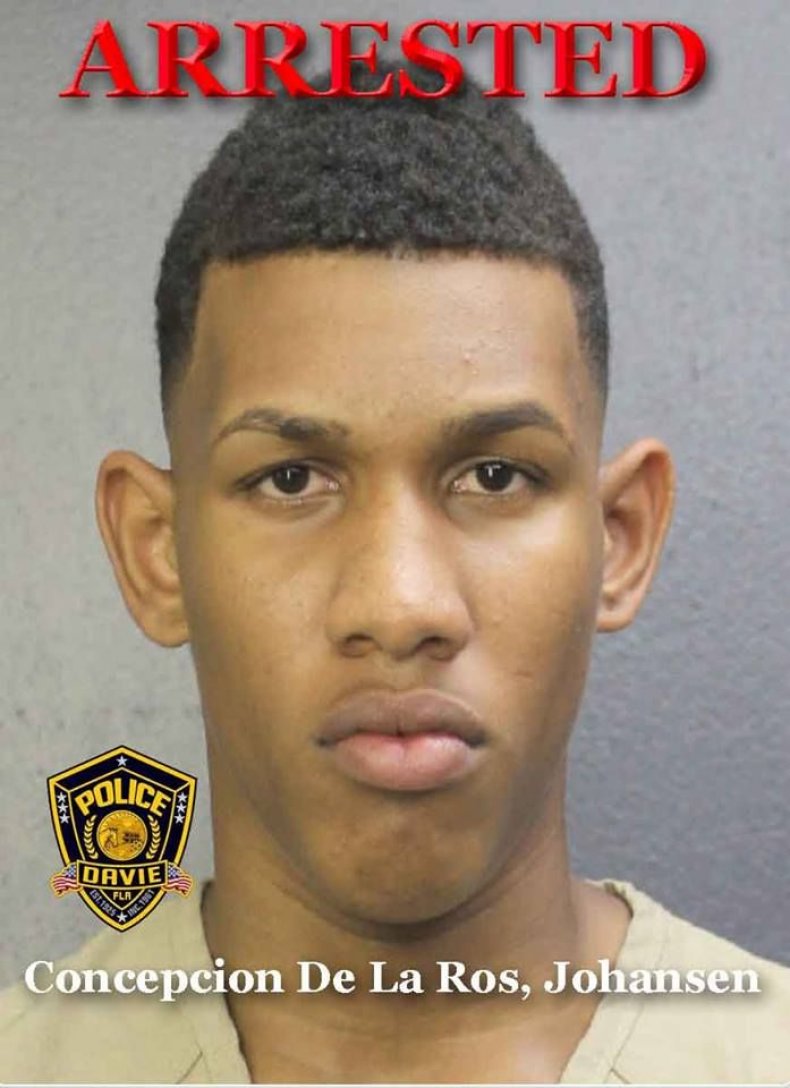 An off-duty Pembroke Pines Police Department officer was driving by at the time and witnessed the incident. Images uploaded by police show Princess with blood around her mouth and splotches of her blood on the concrete sidewalk. They also shared a photo of the rifle Ros used, along with a mug shot.
According to news station WPLG, police arrived at the apartment and interrogated Daniel Alvarez, who was there at the time. Alvarez reportedly told officers that Ros said in Spanish, "I'm going to kill that dog." Ros is now being held on a $2,500 bond.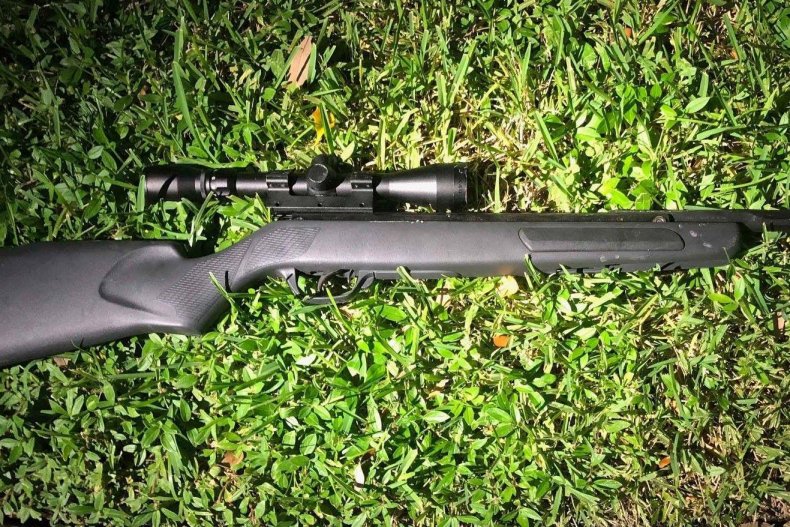 Last month in Las Vegas, a man shot his neighbor's dog because it was allegedly chasing his chickens. To make matters worse, the pet was a comfort dog owned by Joe Johnson, who a year earlier had survived the Las Vegas mass shooting. Johnson said that he suffered psychological trauma after the event and that having "Jax" around would "calm him down."
According to ABC 7, Johnson found his labradoodle puppy at the end of the driveway "already dead." Johnson put up a sign in his front yard that read: "The guy across the street killed me," alongside a picture of Jax. "Yeah, I do feel threatened," Johnson said. "Yeah, I do feel scared in my own home."
The neighbor received a citation for recklessly firing a shotgun.