Florida Man Used Tractor to Stop His Wife From Leaving With 'His Stuff'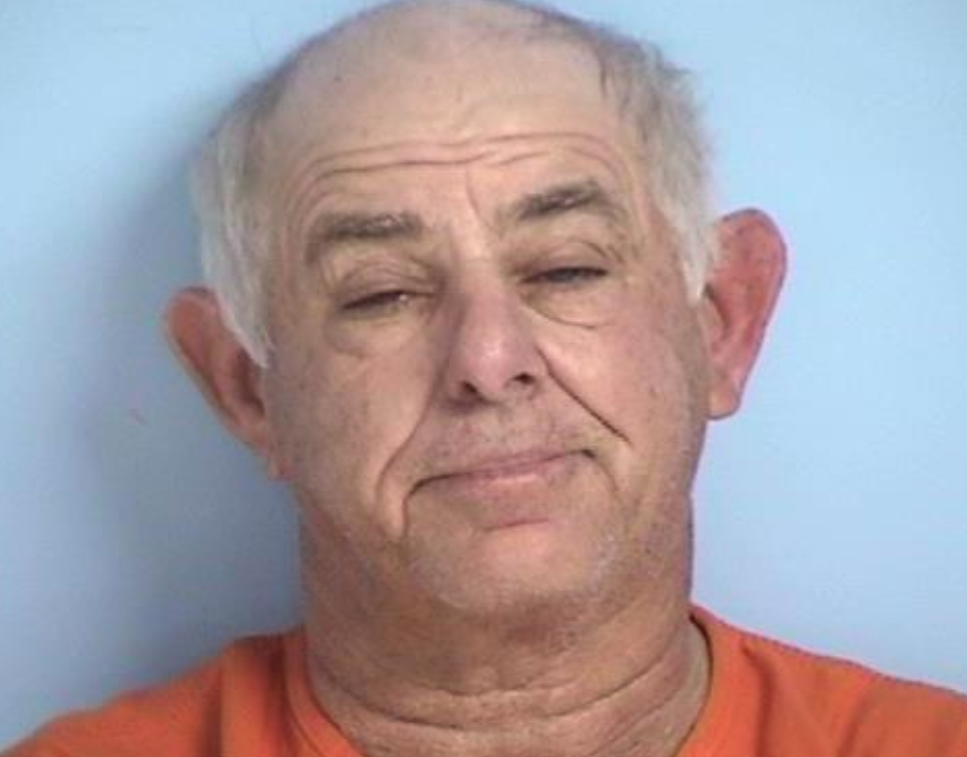 A Florida man was arrested by sheriff's deputies last week for allegedly driving a tractor into his wife's car in an attempt to stop her from leaving a Paxton home.
The husband, identified as Danny Lee Stewart, was booked into the Walton County Jail on April 13 and charged with aggravated assault with a deadly weapon without intent to kill. The wife was not named in the arrest report, which was obtained this week by The News Herald.
Stewart, age 64, told police that his partner had been trying to leave with "his stuff." But according to the arrest report cited in the Herald, his wife told deputies the man crashed a tractor through a fence in an attempt to stop her from leaving. She said he also smashed into the driver's side back window and door of her vehicle with the tractor's pallet forks, but she was able to flee.
The News Herald reported an officer noted damage on the wife's truck aligned with information provided by the woman. While context remains unclear, the arrest report said the incident was sparked following an argument after the wife briefly went home to pick up some items.
Stewart was detained by deputies from the Walton County Sheriff's Office after the suspected domestic disturbance, which occurred close to the Walton County Fire and Rescue station. His mugshot was posted online by a system maintained by the Northwest Florida Daily News.
It was not immediately clear what "stuff" Stewart believed his wife was taking from him. But it is not the first time a tractor has been used in a confrontation in the Sunshine State.
Howell Morris, 72, was arersted charged with aggravated assault with a deadly weapon without intent to kill last year after chasing a neighbor while riding on the heavy machinery. Footage of the altercation, filmed by another local resident, was later published online, WJXT reported.
The victim, named by local media outlets as Scott Lynch, 53, told police the fight had started over a property dispute and may have had deadly consequences.
"[Morris] entered onto the victim's property and chased the victim down his driveway with a tractor," a portion of the arrest report read, the Miami Herald newspaper reported at the time.
"The victim stated he was in fear of his life and believes if he would have stopped running from the tractor [Morris] would not have stopped and would have run him over," it added.
In October last year, a Florida deputy was forced to use his stun gun on suspect Charles McNeil, 28, who tried to run away after being pulled over while he was riding on a stolen tractor.
Video of the incident, showing the tractor swerving off the road multiple times, was released by the sherriff's office. During a police search, a knife and partially-labeled prescription medication bottle containing pills were found in his pocket, officials said.