Florida Man Trashes Kitchen, Chokes Woman After Finding His Daughter Cooking Mac and Cheese
A Florida man infuriated after he woke to find his daughter cooking macaroni and cheese allegedly began smashing plates in the kitchen before choking his girlfriend who was sat in a recliner.
According to the arrest report, Dale Lawrence Irwin, 37, then stabbed the front wheel of his girlfriend's car as she attempted to escape his rampage.
Irwin's victim was left "gasping for air" as he choked her. She also told officers had been making suicidal statements recently and had consumed alcohol that evening.
He did not answer the Lake City apartment door when deputies from Columbia County Sheriff's Office subsequently showed up. Irwin was hiding in the shower and refused to come out so he had to be removed during Tuesday's incident.
The suspect reportedly banged his head around 20 times on the partition between the back and the front of the police vehicle as he was taken to jail.
Columbia County Jail's roster shows Irwin is being held without bond on charges of domestic violence by strangulation and damage to property.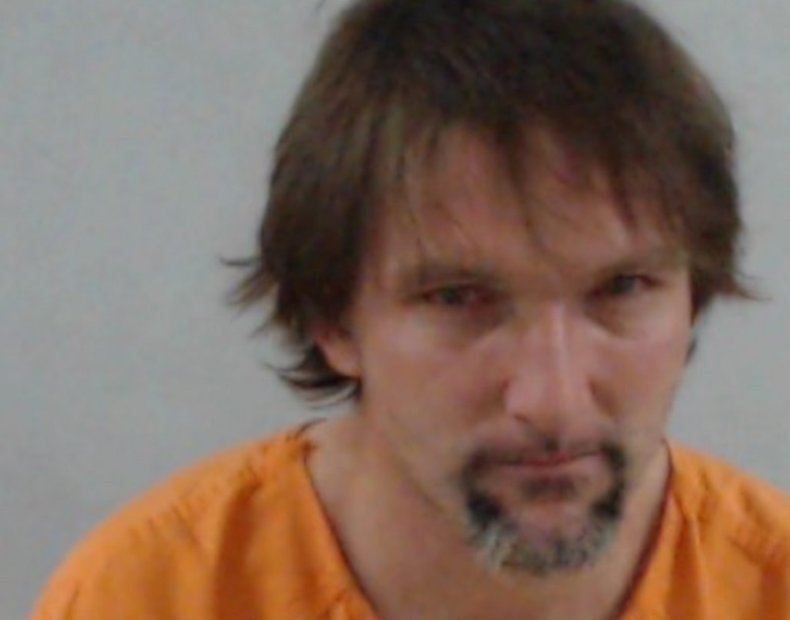 Elsewhere in Florida this week, Yesenia Casiano, 39, of Lutz is accused by the Pasco County Sheriff's Office of biting off part of her boyfriend's thumb during an argument. She is then alleged to have fled the scene before the police caught up with her.
According to WFLA, the violence occurred in front of several children who were in the residence at the time.
Patch.com reported the children pointed out the thumb piece to the deputies who responded to the scene. It was in the living room of the Hidden Hammock Place property.
In Florida's Port St. Lucie, Jonathan Mahowald, 38, is accused of trying to entice an underage girl for sex online in an undercover police sting.
Mahowald was allegedly found to have sent explicit photos and videos of himself to what he thought was a 14-year-old girl named Samantha. He was, in fact, speaking to Port St. Lucie police detective Alisha Hardison.
He is also alleged to have tried to meet what he believed was a minor at a McDonald's in Port St. Lucie, and requested that she "dress sexy" for him.
The Miami Herald reported that Mahowald had posted a classified ad on the Doublelist.com website stating he was an "average fatherly 37-year-old looking to cuddle, bath, and play with young woman."
And in Pensacola, Trenton James Rich, 19, was accused of masturbating in a Walmart parking lot before grabbing a deputy's buttocks during his arrest and saying: "Let me just feel it."
The suspect, who is listed as homeless in jail records, allegedly made multiple comments towards the Escambia County Sheriff's Office deputy and resisted arrest before attempting to flee the area.
This article was updated with information from Irwin's arrest report.