Florida man tricked Asian college students into prostitution by offering work in his nonexistent yoga studio, feds charge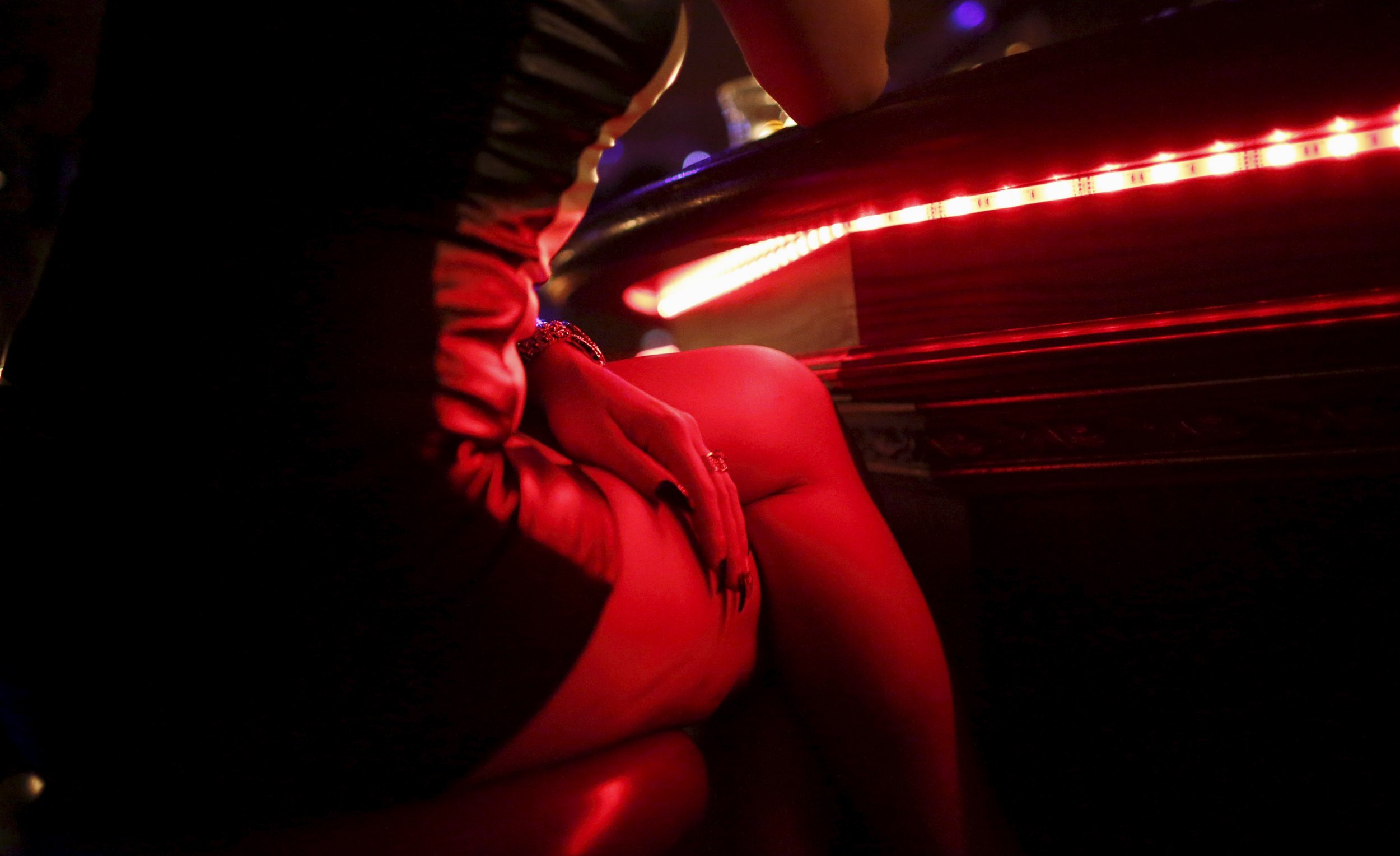 Updated | The U.S. State Department runs a summer work-travel program meant to give foreign college students the chance to work and live in the United States. "One of the purposes of the SWT program is to expose foreign college students to the people, culture, and way of life in the United States," court papers state.
But college students from Kazakhstan who enrolled in the program were exposed to more American culture than the State Department intended. They arrived in South Florida planning to spend the summer as clerical workers in a yoga studio but were instead told they would be working as prostitutes.
Federal prosecutors said Wednesday that Jeffrey Jason Cooper, 46, tricked the foreign students into sex work. In 2011, Cooper sent job offers to an international exchange company in Chicago, claiming his name was Dr. Janardana Dasa, that he owned a yoga studio called Janardana's Yoga and Wellness and that he needed workers to answer the phones and book appointments.
"We are yogic and holistic healing and wellness worldwide organization. We are dedicated to giving people knowledge of the numerous yogic disciplines, healthy eating and holistic lifestyle to promote better health and longer life," Cooper wrote, adding that the students would work 48 hours per week and earn $12 per hour.
But none of that was true, according to the federal indictment charging Cooper with sex trafficking and wire fraud. After the Chicago company sponsored visas for the Kazakh students and two young women arrived in Miami Beach in June 2011, Cooper told them there was no yoga studio, and women working with him told the students about the erotic massages and sex acts they would be performing.
"Beautiful ladies from Kyrgyzstan, Uzbekistan, Belarus, and Ukraine offering Sensual Body rubs," read the Backpage.com advertisement Cooper posted, according to his criminal complaint, which was obtained by Newsweek. "Work and travel students, visiting the South Florida area…their ages range from 18-22, completely 'drama free' and very happy. Lovely Miami Beach waterfront location, plenty of parking."
Two young women worked as prostitutes under Cooper's direction and handed him their earnings, until their rescue by law enforcement agents in August 2011, according to the complaint. Cooper's indictment reveals that he was trying to traffic at least three other people into the U.S. He faces up to 15 years in prison for sex trafficking and up to 20 years on the wire fraud rap. "Our client maintains his innocence," said Cooper defense attorney Dennis Gonzalez, Jr.
This isn't the first time Cooper has seen the inside of a South Florida courthouse. He pleaded guilty in 1998 to making a false statement on a passport application—he claimed he lost the document when it was actually in the New York Police Department's possession—and was sentenced to time served.
Miami was chosen as one of six locations targeted in 2011 by federal Anti-Trafficking Coordination Teams, made up of agents from the Justice Department and the departments of Homeland Security and Labor, which focus on forced labor and sex-trafficking investigations. The percentage of defendants convicted for those crimes went up 86 percent in those six locations since the advent of the interagency cooperation, according to a Justice Department press release last year. The other five areas are Atlanta; El Paso, Texas; Kansas City, Missouri; Los Angeles; and Memphis, Tennessee.
Cooper is being prosecuted in the Southern District of Florida. Wifredo Ferrer, the US Attorney there, said his office has handled many horrific human trafficking cases when he spoke with Newsweek about an unrelated case. "Unfortunately, human trafficking crimes can be financially lucrative. The human trafficking industry generates approximately $50 billion a year worldwide. Tragically, South Florida is a hub for that kind of illicit activity."
Update: This story was updated with comments from defense attorney Dennis Gonzalez, Jr. and US Attorney Wifredo Ferrer.