Florida Man Allegedly Tried to Run Over Son With Pickup Truck Because He Wouldn't Take a Bath
A Florida man has been arrested on suspicion of attempting to run over his son because the child had refused to take a bath, according to reports.
Joseph Riley, 45, was arrested after the Escambia County Sheriff's Office received a call about a car driving down the road at high speed.
According to WEAR, the eyewitness reported seeing a child running down the street while appearing to try and flee from a truck driver, who was later identified as the suspect.
The witness described how the child had run over to the house as he was scared that his father was going to run him over with his truck.
According to an arrest report from the ESCO, Riley made numerous requests that the boy take a bath. After the boy repeatedly refused to do so, the 45-year-old threatened to spank him using his belt, prompting the boy to run out of the house.
After the boy fled the house, Riley got into his truck and started following him down the road, reports WKRG.
The arrest report suggests that Riley had been drinking heavily on the day in question. When officers arrived at the scene, Riley appeared to be so intoxicated he couldn't stand on his own.
Riley is also accused of not being cooperative and lunging at deputies during his arrest. The 45-year-old was arrested and charged with resisting officers and aggravated assault.
According to Escambia County Jail records, Riley is currently being held without bond. He is due to appear in court on February 28 to face the charges.
The Escambia County Sheriff's Office previously arrested a father on suspicion of assaulting his adult daughter after the pair got into a dispute over a vehicle.
Joseph Scott, 51, was charged with robbery and domestic battery by strangulation after allegedly attacking his daughter on January 24, reports the Pensacola News Journal.
Scott is accused of choking his daughter, slamming her to the ground and taking her cellphone and car keys away after she refused to give him her vehicle.
The victim said that she had only just met Scott a few weeks prior to the incident and was attempting to build a relationship with him.
Scott was eventually booked into Escambia County Jail on a $25,000 bond.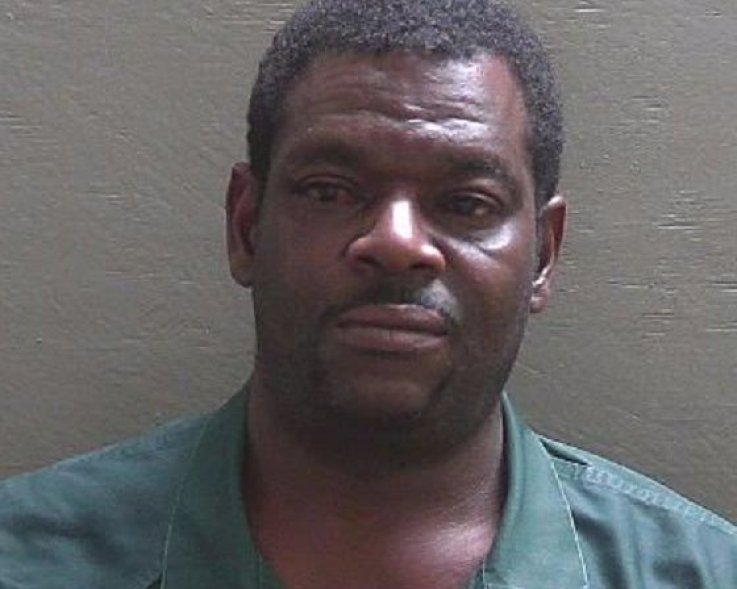 Florida Man Allegedly Tried to Run Over Son With Pickup Truck Because He Wouldn't Take a Bath | U.S.