Florida Man Tries to Eat Stolen Debit Card After Being Caught With it at Disney World
A Florida man allegedly attempted to eat a stolen debit card when he was confronted by police officers after attempting to use the card to purchase goods at Walt Disney World.
Orange County police deputies arrested Jose Herrera, 27, on Monday. He had been held by Disney security after being caught while buying gift cards and jewelry at Disney Springs, Walt Disney World's shopping center, with the stolen card, which is believed to have been taken from a deceased Ohio man.
Herrera allegedly tried to eat the evidence of his crime, with officers witnessing him attempting to chomp down on the plastic before he could be questioned, according to a report from WKMG.
When he was found to be holding a bag filled with white powder in his pocket, Herrera is said to have told officers "I'm not going to lie, it's cocaine."
Herrera purchased $400 in gift cards and one soft drink using the card, before attempting to purchase another $360 worth of jewelry. He was also said to possess 13 other fraudulent debit and credit cards.
Police charged him with multiple criminal counts including possession of cocaine, possession of a stolen credit card, fraud involving a deceased person and making false statements to law enforcement while under oath.
Newsweek reached out to the Orange County Sheriff's Department for comment but did not receive a response in time for publication.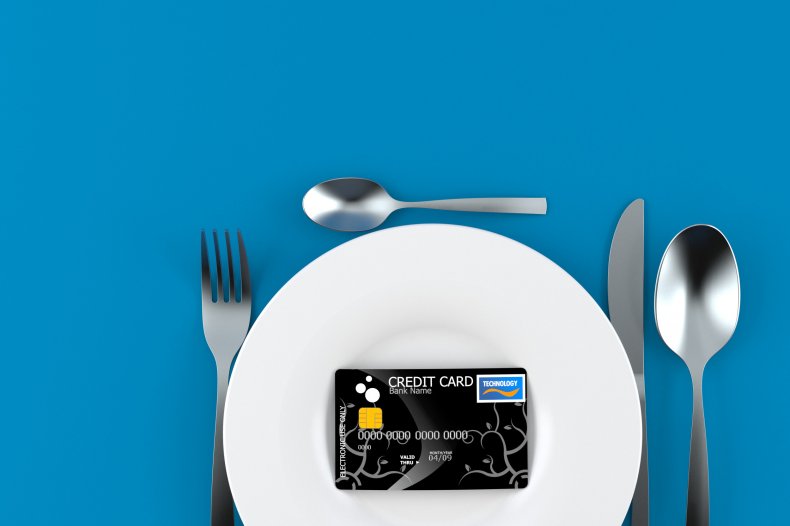 Although Herrera's alleged attempt to eat the debit card is unusual, people typically eat more plastic than some may think. A June 2019 study found that humans end up eating an average of 5 grams of plastic every week—roughly equal to the amount found in a typical debit card.
Accounts of suspects attempting to thwart the law by eating evidence are not uncommon, although they usually don't involve plastic cards. Instead, drugs like marijuana, cocaine and methamphetamine are among the items alleged criminals most commonly attempt to eat.
Attempts to destroy evidence by eating other seemingly inedible items have been made. A Syracuse, New York man suspected in a stabbing tried to eat his own shirt in September 2019 after detectives noticed stains on it during an interrogation.
Decidedly edible items have also been consumed in evidence-destroying attempts, with baked goods in particular having inspired some criminal food binges.
A man in Portland, Oregon was arrested early Saturday morning after allegedly robbing a donut shop with the aid of a hatchet, before making off with a multitude of donuts that police later found him munching on.
Years earlier, a 62-year-old woman in Hong Kong was reported to have made a frantic attempt to wolf down 20 bread rolls she hadn't paid for before the authorities could haul her away. She was said to have felt "unwell" after the attempt.