A 36-year-old Florida man has been detained by law enforcement in Alabama after allegedly assaulting two women while armed with a sword, police said.
Leland Crowell Arwine, of Panama City Beach, was arrested and booked into the Shelby County jail on Sunday on a slew of first degree criminal charges that resulted in bonds totaling $1.2 million, the q said in a release.
Police said the investigation started last Saturday after deputies responded to a home in the area of the 100 block of Kensington Lane, Alabaster, after receiving a report of an assault.
It is alleged that when two female victims arrived at the residence, Arwine sexually assaulted one victim and attempted to sexually assault another. According to the police department's statement on the case he also "allegedly physically assaulted both victims with a sword."
The suspect had initially fled the scene before police arrived but was taken into custody within 24 hours without further incident, police said. The women—who have not been named—were treated at a local hospital for injuries, the extent of which were not immediately clear.
In a statement yesterday, Alabaster Police Department police chief Curtis Rigney praised the victims' resilience throughout the ordeal. He said: "This could have turned out much worse. These women were very strong and determined to survive a very difficult situation. I am very thankful we were able to take this guy off the streets as quickly as we did."
According to inmate records posted online by the Shelby County Sheriff's Office this week, Arwine has now been charged with first degree rape, first degree sodomy, first degree property theft, first degree attempted rape and two counts of first degree domestic violence.
WAFF, a news outlet serving Alabama, reported that the victims had been letting the suspect stay with them "as a favor" at the Kensington Lane residence prior to the alleged attack.
Arwine was arrested and charged with attempted sexual battery and false imprisonment back in 2017, reported Florida media outlet WJHG-TV (via WAFF). It was alleged at the time that he had attacked a woman inside a portable toilet and attempted to sexually assault her.
Citing the Parker Police Department, which arrested Arwine in August that year, WJHG-TV further reported that the suspect had an "extensive violent felony past" in the state of Michigan.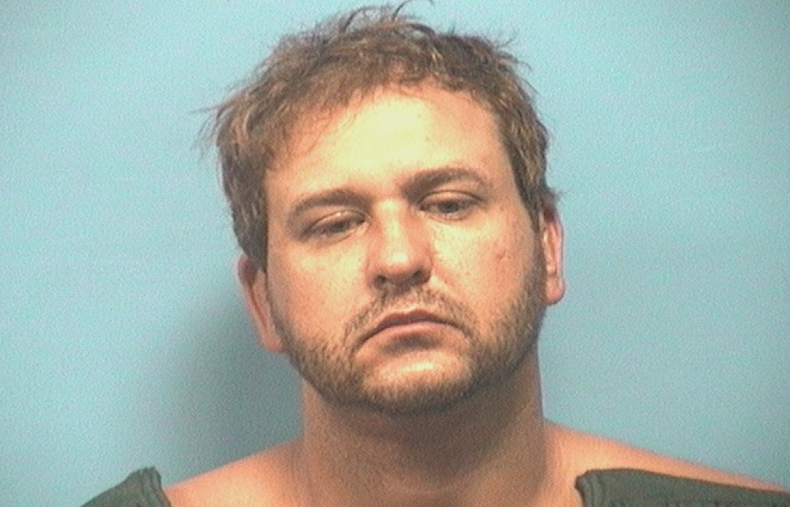 If you need help or advice about domestic violence, you can contact the National Domestic Violence Hotline 24/7 at 1-800-799-SAFE (7233). Individuals who are Deaf or hard of hearing may use TTY 1-800-787-3224. If it's not safe to call, or if you don't feel comfortable doing so, another option for getting direct help is to use our live chat service.