Florida Man in Viral Video of Shark Being Dragged by Boat Will Spend 10 Days in Jail
A Florida man who captained a boat captured in a viral video of the vessel dragging a shark behind it will spend 10 days in prison as part of a plea deal.
Michael Wenzel was charged with two counts of aggravated cruelty to animals, a third-degree felony, and one count of violating the Florida Fish and Wildlife Conservation Commission's rules, a second-degree misdemeanor. However, the 22-year-old struck a deal with prosecutors and pleaded guilty to two misdemeanor crimes of animal cruelty and using an illegal method to catch a shark, according to the Tampa Bay Times.
As part of the plea deal, Wenzel will serve 10 days in prison and an additional 11 months on probation, WFLA reported. His jail time will be served at the Hillsborough County jail on the weekends, beginning March 8. He will also have to serve 100 hours of community service, half of which must be conducted at an animal shelter.
"This is a privileged kid," Marie Galbraith, a member of Florida Voices for Animals, told the Tampa Bay Times. "This is a slap on the wrist. He hasn't been educated about what he's done."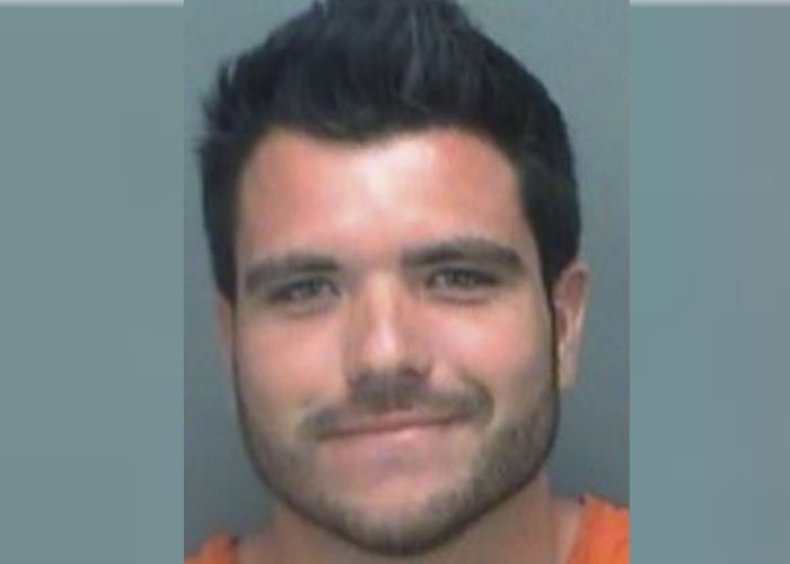 In a video that went viral last summer, a shark, which was tethered to the back of a boat by its tail, was seen being dragged along the surface of the water, its body being flung around. During the incident, the men pointed and laughed at the shark, jovially saying it was almost dead.
"It's suffocating, beaten on the waves…[the] last moments of its life complete torture," Robert Hueter, Mote Marine Laboratory's director of the Center for Shark Research, told WTSP. "They don't deserve the right to fish."
Following the video's release on social media websites, the Florida Fish and Wildlife Conservation Commission launched an investigation into the incident. Public information coordinator Rob Klepper condemned the acts and told the Bradenton Herald that the lack of respect for the animals was "disheartening and disturbing."
During his court appearance on Thursday, Wenzel smiled when Hillsborough Circuit Judge Mark Wolfe asked if he was under the influence of drugs or alcohol. His behavior prompted Wolfe to then ask whether his court appearance was funny, to which Wenzel replied, "No sir."
Robert Lee Benac, who was also in the video, rejected a plea deal and decided to go to trial, which WFLA said is scheduled to begin on June 24. If found guilty, he faces 10 years in prison.