Florida Man Walks Into Police Station, Confesses to Killing Wife While She Was at Work
A Florida man walked into a police station Monday morning and confessed to authorities that he had murdered his wife at the home where she was employed as a housekeeper, according to officials. Luis Manuel Romero-Moran, 46, was charged late Monday with first-degree murder for the death of his wife, 41-year-old Zoranllilis Cadena Cambar.
Romero-Moran said that his wife had been walking a dog, and he followed her back to the home where she worked in Doral, according to investigators. He told Miami-Dade police officers that he killed her by strangling her, his arrest report said.
"I killed my wife, and I'm here to turn myself in," Romero-Moran said when he entered the police station, according to the report.
When someone arrived back at the Doral home at around 9 a.m. on Monday, they found his wife's body in the backyard and contacted the local police. There was a zip tie around her neck when she was discovered, according to investigators.
Romero-Moran told authorities that he and his wife had a "verbal dispute" the day before the murder, which is "when he knew he was going to kill the victim," the arrest report said.
"He walked into the residence where she works with the intent of killing her with a zip tie and strangled her with it," the report said.
Additional details on the couple's argument were not immediately available. The couple was originally from Venezuela, and online bios for Cambar showed that she had also worked as a real estate agent, the Miami Herald reported.
Police said that the residents of the home where the killing took place were not harmed.
Records show that Romero-Moran was booked into the Turner Guilford Knight Correctional Center in Miami-Dade County on Monday night.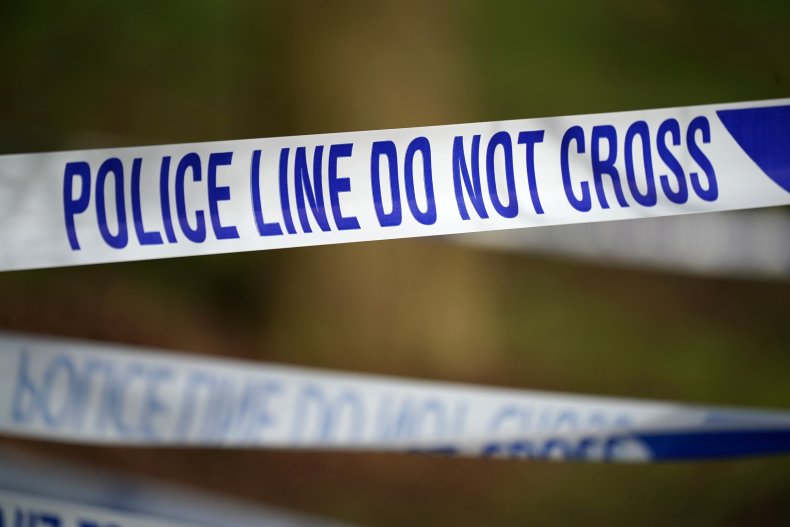 When he appeared in bond court on Tuesday morning, Romero-Moran asked the judge to grant him house arrest so that he could "take care of his kids," WFOR-TV reported. His request was denied.
According to an arrest report, Romero-Moran called his family and told them what he had done before walking into the police station, which is also located in Doral.
An attorney who could speak on Romero-Moran's behalf was not listed in jail records.
The Associated Press contributed to this report.