Florida Man Gives Visitor Cigarettes, Alcohol, Gets Smashed on Head With Hammer, Police Say
A 23-year-old Florida man has been arrested in Elkins, West Virginia, after allegedly hitting another man on the head with a hammer, police say.
Corey Michael Smith of Jacksonville was detained by Randolph County deputies on Friday after police received a malicious assault complaint linked to 1888 Cravens Run Road. The West Virginia State Police also responded to the residence, WBOY-TV reported.
According to police records detailing the arrest, obtained by the local media outlet, Smith was responsible for an unprovoked attack on another male victim, named Devan Scott.
Scott told troopers he gave the suspect cigarettes and a drink and was about to let him use his phone prior to the assault. Without warning, he said Smith stood up and hit him on the head with the hammer. The motive remains unclear as Scott said they had not been arguing.
WBOY-TV reported, citing arrest records, the victim had been left with a 1-inch cut on the top of his head which was "bleeding significantly" down his face when the officers arrived.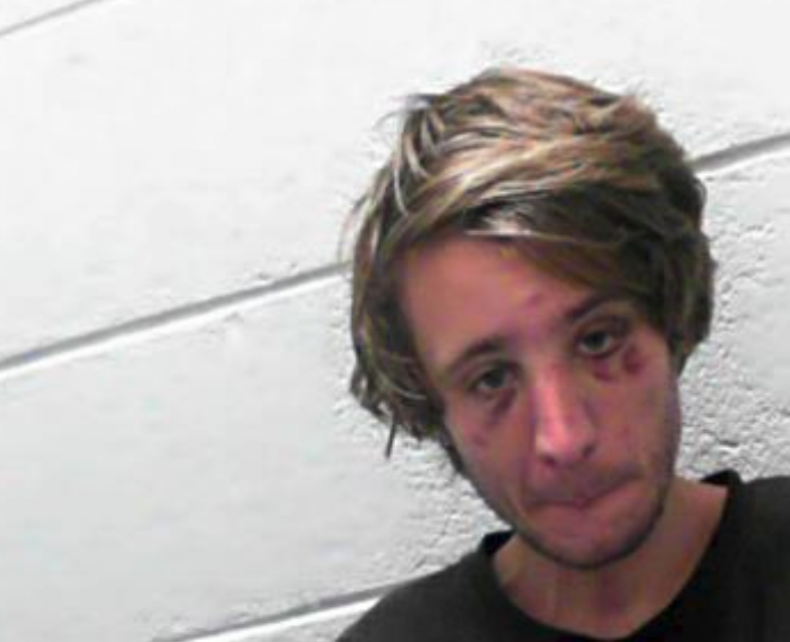 Inmate records posted online by the West Virginia Regional Jail and Correctional Facility Authority confirmed that Smith had been detained and held on cash-only $25,000 bail. Smith was transported to the Tygart Valley Regional Jail and charged with malicious assault. His mugshot was also posted online by the correctional authorities.
Under West Virginia law, the charge is considered a felony. Criminal sentences will vary, but will typically result in between two and 10 years in a state correctional facility. If the act is deemed to not have had malicious intent, the penalty can be between one and five years.
"If any person maliciously shoots, stabs, cuts or wounds any person, or by any means cause him or her bodily injury with intent to maim, disfigure, disable or kill, he or she, except where it is otherwise provided, is guilty of a felony," the legislature explains online, describing malicious assault.
According to WBOY-TV, Scott later showed troopers the hammer that was allegedly used in the attack, which was located on the front steps of the Randolph County residence.
Last Tuesday in Florida, a 48-year-old man was arrested in New Port Richey after admitting to putting his 70-year-old landlord in a headlock during an argument about showering. And last Friday, another suspect was detained by Pasco Sheriff's Office deputies after allegedly refusing to pay for a chicken meal and then fleeing the restaurant while exposing himself to other patrons.