Florida Man Who Got Bogus $980K Tax Refund Takes Bus to Court After Feds Seize His Lexus
A part-time community college student in Florida received nearly a million dollars on a tax refund he filed for the 2016 calendar year despite making less than $20,000.
Ramon Christopher Blanchett, 29, bought a 2016 Lexus RC350 with part of the $980,000 refund. Over the next two filing seasons for 2017 and 2018, Blanchett claimed he was owed a total of $492,211, according to the Tampa Bay Times.
The government filed a civil forfeiture action this January after seizing $919,421 from his account and his Lexus. In September, he was accused of felony theft of government funds, and he could face up to 10 years in prison after pleading guilty on Tuesday.
Paul Downing, who is Blanchett's public defender, said the case was unusual, and he can't figure out why the Internal Revenue Service (IRS) sent his client the check.
"I can't believe they sent the check in the first place,'' Downing said. "Wasn't there any oversight?''
Not having his Lexus and needing transportation from East Tampa, where he lives with his mother, Blanchett took the bus across town for his court date Tuesday. He was sharply dressed and spoke politely—using "yes, sir" and yes, your honor" when answering Judge Anthony E. Porcelli's questions if he understood the possible outcome of a guilty plea.
Prosecutor Rachelle Bedke detailed the specifics of how Blanchett electronically filled out his 2016 tax return in early 2017:
He claimed $18,497 in wage income
He claimed $47,357 in deductions
He claimed $1 million for income tax credit withholding
He included an attachment that contained "fictitious" information on wages and taxes withheld from a Tampa nursing home
Claiming a $1 million tax return, Blanchett requested $20,000 of that be applied to the next year's estimated tax
The IRS mailed Blanchett a $980,000 check in April 2017, which he deposited into an account at SunTrust Bank, which in turned contacted the IRS, put the check into a vault pending IRS verification and closed Blanchett's account.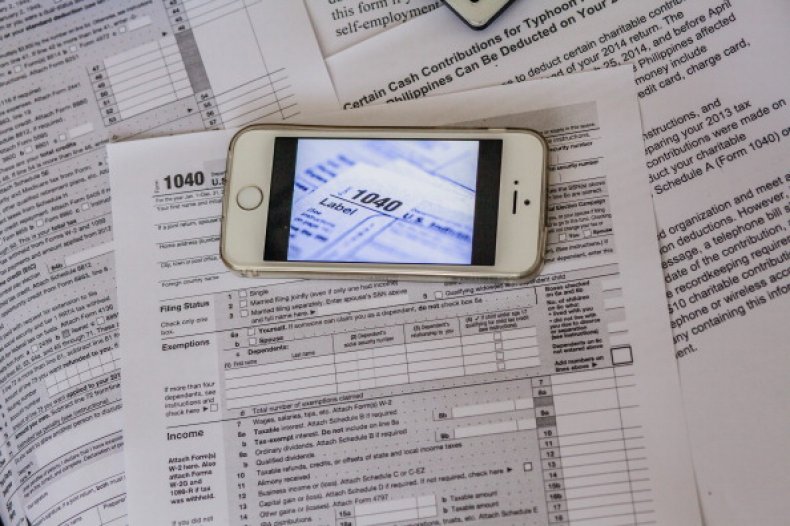 A year later, Blanchett was granted the funds, and he asked for a different check, which he deposited into an account at Grow Financial Credit Union. He told bankers there that the money came from his father's estate.
Then, he purchased his Lexus for $51,617.
A federal magistrate in Tampa last August gave the IRS authorization to seize the Lexus and any money remaining in the account, which was $917,421.
Federal investigators served Blanchett with papers in December notifying him he was suspected of filing false returns, laundering money and other related offenses. But two months later, Blanchett filed a tax return for 2018 claiming he earned $980,000 in wage income with a tax withholding credit of $800,000. He said the tax refund owed to him was $465,734.
"In fact, the defendant had not received proceeds from an inheritance,'' the prosecutor read. "Moreover, the defendant did not make enough wages to have any income tax withheld, and the amount of tax withheld reported on his tax returns were false. In short, the defendant knew he was not entitled to a tax refund for the tax years 2016, 2017 or 2018.''
Per his plea agreement, Blanchett will pay $59,768 in restitution to the IRS, plus pay any taxes, fees, penalties and interest accrued over the three years.
His sentencing date is still to be determined, but prosecutors have already recommended less than the maximum 10 years because of his cooperation in the case and his willingness to accept responsibility.
Still, Blanchett claims the fault was on the government, not him.
"I felt like I earned the funds due to various jobs,'' Blanchett said. "The mistake was on their part, not mine.''
After Blanchett was released on a signature bond, he rode the bus back to East Tampa. He said he works as a landscaper and freelance DJ while training to become a tattoo artist.