Florida Man Who Tried to Kill His Estranged Wife Was Instead Shot and Paralyzed by His Stepdaughter
Henry Herbig of Florida concocted an elaborate plan to murder his wife. His scheme backfired when he was shot in the spine by his stepdaughter, leaving him paralyzed.
According to investigators, Herbig allegedly drove from Florida to his estranged wife's home in Virginia Beach, Virginia. In the front seat of his vehicle, which was found in front of the victim's house, was a journal that detailed Herbig's plan.
Herbig carried no cellphone to avoid GPS tracking. He used only cash, stayed away from toll roads and only shopped in small stores so security cameras wouldn't record him. Investigators say Herbig also had with him, among other things, disguises, garbage bags, zip ties and a large wrench.
When he arrived at the house September 7, prosecutors say Herbig, in disguise, armed himself with a gun and the wrench. Herbig allegedly attacked his stepdaughter, hitting her in the head with the wrench as she was letting her dog into the yard. He then allegedly gained access to the home and began attacking his wife, who suffered broken bones.
That was when Herbig's stepdaughter shot him, severing his spine. He is now permanently paralyzed. WTKR reports that police say the stepdaughter acted in self-defense.
Herbig attended his bond hearing September 25 via video conference from his hospital bed at the Virginia Beach City Jail. Defense attorneys told the court the jail could not provide adequate medical care for Herbig.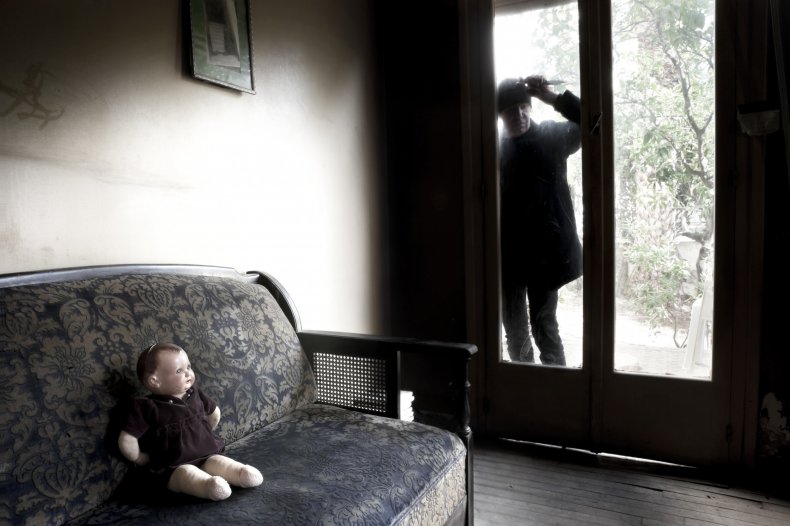 Even though Herbig will never walk again, prosecutors argued that he was still a flight risk and dangerous to the community. Investigators say Herbig is a man of means with several homes, including one on the Canadian border. He also has connections to pilots.
The judge agreed with the prosecution and denied Herbig bond, with the caveat that she would reconsider her decision if there were a plan on where the accused would be taken if he were to be released. Herbig's preliminary hearing is scheduled for December 6.
Murder plots aren't always as complex as Herbig's, but they can go wrong all the same.
Earlier this month, the owner of a car lot in South Bend, Indiana, was charged with conspiracy to commit murder after he allegedly tried to hire someone to kill for him.
According to WNDU, Serhan Ezeldine, 50, offered someone $1,000 to kill someone he believed was stealing vehicles from his business. Court documents state that Ezeldine did not believe an investigation into the thefts would be successful.
The person Ezeldine attempted to hire turned him over to authorities. Ezeldine allegedly instructed the would-be assassin to make the murder look like a botched armed robbery.
If convicted, Ezeldine could face up to 30 years in prison.