Florida Man Hanging on Window Ledge of Car Doing 'Donuts' Dies in Freak Accident
A man has died in a freak accident involving a vehicle which was doing "donuts" in the Olympia neighbourhood of Wellington, Florida, according to reports.
The Palm Beach Sheriff's Office said that twenty-one-year-old Troy Carrabis was hanging outside of his 2019 Jeep Compass on the window ledge while the individual driving performed a donut maneuver in a cul-de-sac.
However, the Jeep flipped and Carrabis was thrown off, sustaining serious injuries. At the time, there were eight other people inside the car while another individual, Aniello Somma, 15, was also hanging outside the vehicle on a window ledge, The Palm Beach Post reported.
Two residents, Margie Ngo and her husband, Andy Nguyen, who live in the cul-de-sac where the Jeep flipped, said they rushed out of their house when they heard a loud thump.
"Two girls got out from the top of the car when it was on its passenger side," Ngo told the Post. "The girls just ran. They didn't even look back."
"One kid had his arm out the window and the kid who died was already out on the ground," she said. "Three or four boys were trying to flip the car up and asked my husband to help."
Nguyen then dragged Troy away from the car, at which point he was unresponsive.
"His whole body was limp," Ngo said. "One kid kept saying, 'He doesn't have a heartbeat. His heart is not beating. He's not breathing. Can you help him breathe?'"
After Ngo called 911, Carrabis and Somma were rushed to a hospital in West Palm Beach. However, the 21-year-old passed away as a result of his injuries.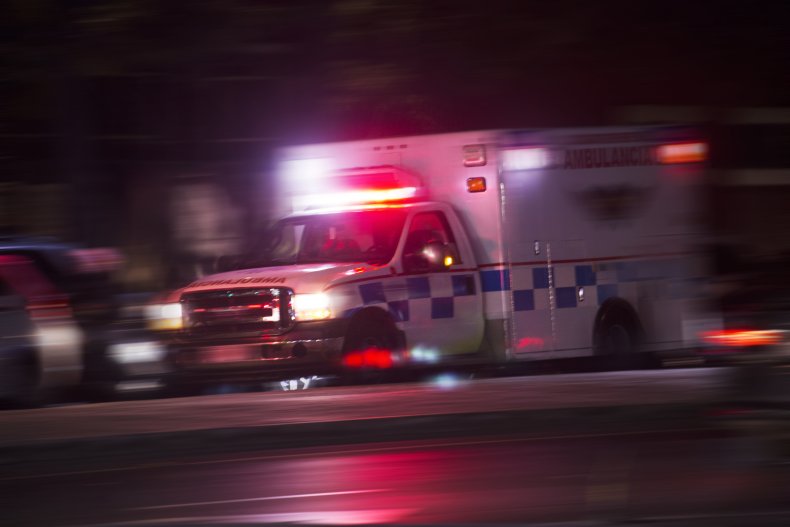 "I just can't believe the loss of my son," Carrabis's mother said. "I just can't."
"I don't even know how I am functioning now, but I have no choice," she said. "I don't know what to do. I don't know what I'm waiting for. I walked around in circles all night long. I couldn't sit down."
The victim's mother described her son as "charismatic" and "very strong" with a "fun personality."
"He could walk in anywhere and make it shine," she said. "A little devious and mischievous. But he's a good kid, reliable, a really good worker and a very good friend."
"Every day someone said, 'How is that wonderful son of yours? Tell him I said hello,'" she said.
The family have now set up a GoFundMe page to help pay for Troy Carrabis's funeral expenses.