Florida Teacher Finds 'Detailed' Mass Shooting Plans in High School Student's Notebook
Police in Florida arrested a teenage high school student after a teacher found what were described as "detailed" plans to carry out a mass shooting in the child's notebook.
Baker County Sheriff's Office said in a release that it detained on Monday a 15-year-old student at Baker County High School, which is around 30 miles west of Jacksonville, for making written threats to kill and conduct a mass shooting.
The sheriff's office said its investigation started when a teacher intervened to remove a notebook from a sophomore after they allegedly showed other students pages that "outlined various strategies for carrying out a mass shooting at the high school."
Deputies stationed at the school removed the teen from class without incident.
The student's handwritten notes were reviewed by detectives, who found six "detailed" pages, which included "specific dates/times that a shooting should occur, the locations on campus in which the act(s) should be carried out, and the order in which certain people should be attacked."
They admitted during an interview with detectives to writing the plans but denied any intention to carry them out. They were arrested and charged, then taken to the Department of Juvenile Justice in Gainesville. No further details were released.
"The cooperative effort between the Baker County School System and the Baker County Sheriff's Office to train and inform staff allowed for a quick response and removal of the student from campus," Baker County Sheriff Scotty Rhoden said in a release.
"This is an important reminder for our children to 'See Something, Say Something'! Parents and guardians, please remind your children of the importance of the 'See Something, Say Something' message.
"As a community we will continue to work together to keep our children safe. May God continue to guide and protect everything we do to keep our schools a safe place to learn and grow."
The Baker County Schools District referred Newsweek's request for comment to the sheriff's office.
Writing on the sheriff's office Facebook page, local woman Samantha Holloman Rhoden said: "This is so scary! As a parent of a child that attends BCHS, I am so thankful that this teacher found this notebook and acted before anyone was hurt! Praying for all the students and staff at BCHS and BCSO. I am also praying for this child!!!"
Another local, Darrell Hillyard Sr., wrote: "I would like to say great job to the students for coming forward to say something and great job to the teacher and BCSO for acting fast to prevent terrible thing from happening."
Florida is the state in which the Parkland school shooting took place on Valentine's Day 2018. Nikolas Cruz, a former student at the school, is accused of shooting dead 17 people in the attack, mostly students. He is awaiting trial in 2020.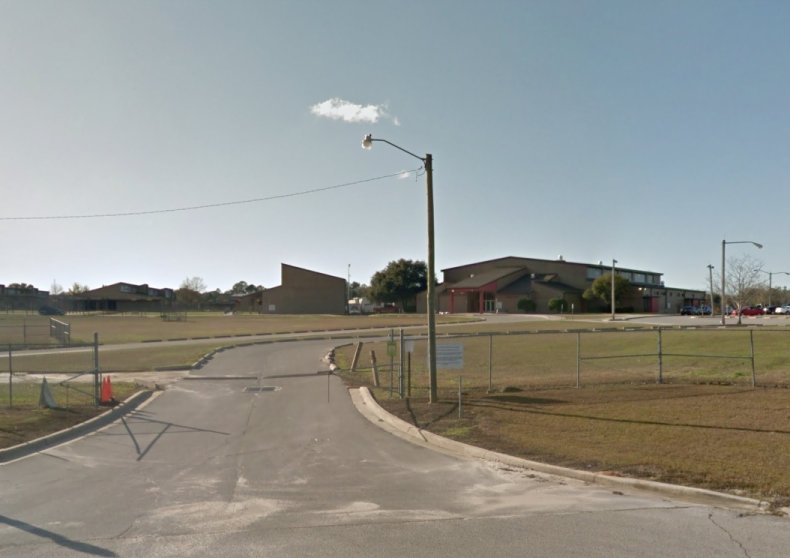 This article was updated to say the school district referred a comment request to the sheriff's office.