Florida Massacre: Football Coach Fights For Life After Jumping in Front of Bullets to Save Children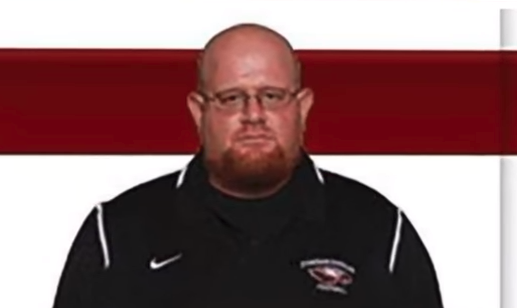 A football coach is fighting for his life after he jumped in front of students and took several bullets during the Florida massacre at Marjory Stoneman Douglas High School on Wednesday afternoon.
A friend of 49-year-old Aaron Feis posted on Instagram that the coach was in critical condition after he was shot shielding students from a teenage gunman who opened fire on the school's Parkland campus.
Feis's friend Angelica Losada wrote: "This, ladies and gentlemen, [is] the face of a hero. Coach Aaron Feis was injured protecting a student in the shooting at Marjory Stoneman Douglas High School and, at last report, is in critical condition."
Losada continued: "He is a friend to all students that know him. He was always so nice to me when I went to school there, and I know he is close with my brother and his friends. Please, take a moment to send healing prayers for him."
Feis, who was a former student at the school, was initially feared to have died in the attack after Broward County Sheriff Scott Israel said "a beloved football coach is dead" at around 9 p.m. Though Israel did not name the coach, many presumed it was Feis and began posting tributes on social media
Jordan May, another member of the school's coaching staff, corrected the reports, tweeting: "Coach Feis has not passed. He was shot but is not dead."
May's father, Willis May, is the head football coach at Stone Douglas High and was in his office at the time the mass shootings occurred, the Miami Herald reported.
The first deceased victim was later identified to have been Chris Hixon, 49, an athletic director at the school who was shot and killed.
Andrew Hofmann, another former student at Stoneman Douglas High, told the Miami Herald that Feis had previously worked as a security guard at the school and took his duties very seriously.
"He's very well dedicated to the safety of the school during the daytime," Hofmann said.
According to Feis's bio on the school's website, he graduated from Stoneman Douglas High in 1999 and has worked at the school ever since, reported the Miami Herald.
The assailant, identified as 19-year-old Nikolas Cruz, stormed the school with an assault rifle on Wednesday afternoon, and fatally shot at least 17 people. Sheriff Israel confirmed that Cruz was a former student at the school who was expelled last year for unknown "disciplinary reasons."