Florida Men Fatally Stabbed Former Roommate for 'Revenge' Over Missing PlayStation 4, Police Say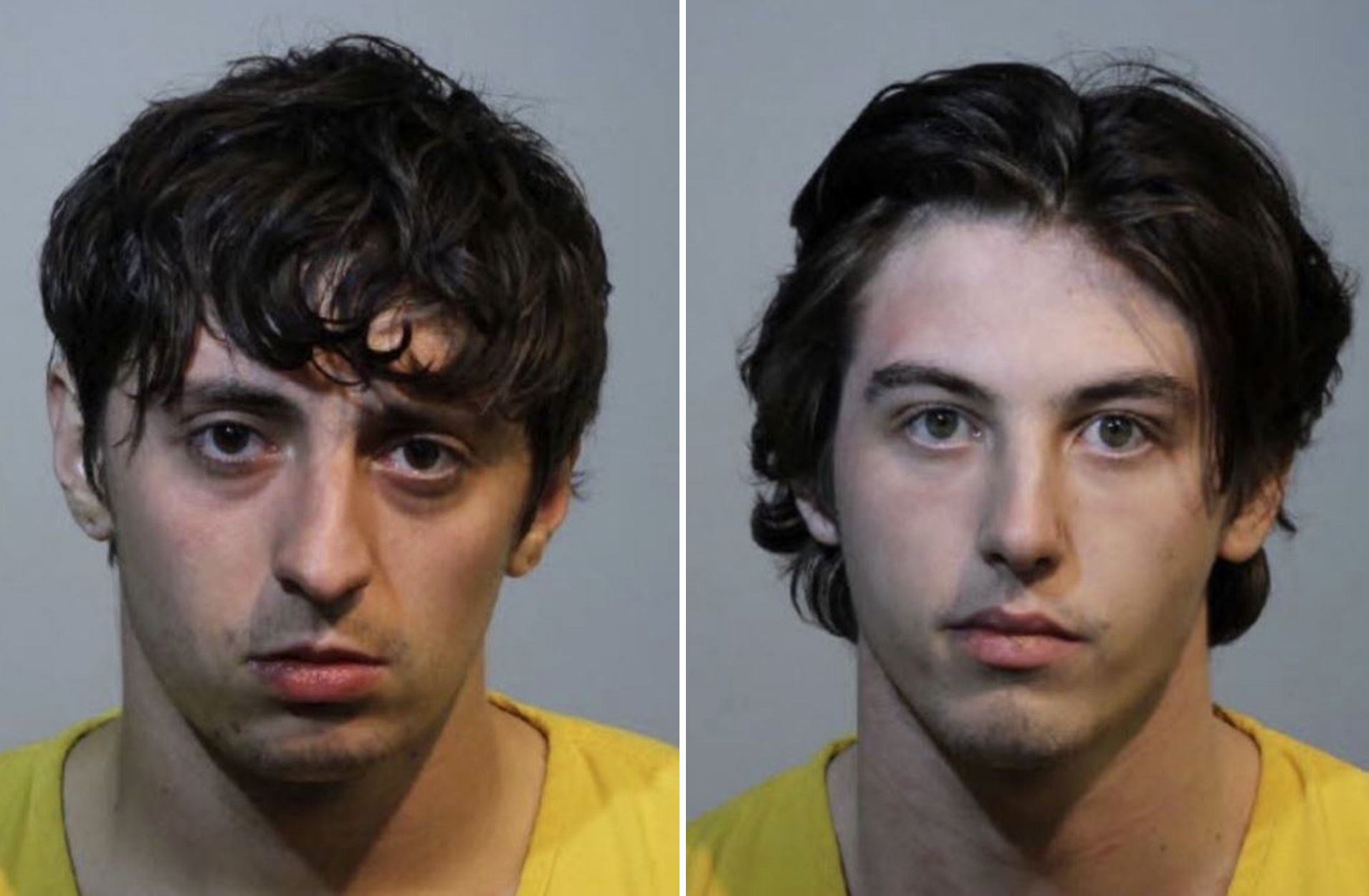 A man was fatally stabbed in Florida on Wednesday in what police say was a premeditated murder sparked by the suspected theft of a PlayStation 4 gaming console.
Seminole County Sheriff Dennis Lemma confirmed in a press conference yesterday that Jake Bilotta, 22, and Ian McClurg, 21, had been taken into custody in relation to the killing. They are now the primary suspects in the "gruesome" slaying of a former roommate.
Lemma said deputies had been called to a residence on 1917 South Boulevard in unincorporated Maitland shortly before midnight on Tuesday. The two named suspects were arrested after a body was located. Both have been charged with first-degree premeditated murder.
The victim's name was being withheld pending identification and notification of his next of kin. It is believed he was stabbed multiple times with a 7-inch kitchen steak knife.
The victim had previously lived at the location for two weeks but had been evicted for at least a fortnight, police said. Lemma said he was lured back to the home under the false pretense of a party after the two men suspected he had broken into their home to take a PlayStation 4.
A witness, who had lived at the residence for about two weeks, arrived on the scene after coming back from a Tinder date. When he entered, he allegedly saw McClurg holding a knife. Bilotta was "in the process of placing the body inside plastic garbage bags," Lemma said. There had been a mop and duct tape in the area. The witness then ran back to his car and contacted 911.
"The plan was to kill him, put him in plastic bags and then find someplace to bury him," the sheriff told local media. "It looks like the pure motive was revenge."
After the witness phoned law enforcement, McClurg had barricaded himself in the home's bathroom while Bilotta fled the scene without shoes, using the back of the residence. Both were later detained by officers. A police helicopter was deployed to help catch the fleeing suspect.
According to Lemma, Bilotta is believed to have done the majority of the stabbing, but McClurg had also been ready to grab and tackle the victim if he attempted to run.
Both had allegedly planned the attack. "They are both equally responsible," Lemma stated. The law enforcement chief said no report was ever filed about the alleged theft of the PlayStation.
Seminole County police said in a release the arrested suspects were transported to the John E. Polk Correctional Facility. One other person living in the house was at work at the time of the crime. The witness and the at-work roommate have not been charged, officers confirmed.