Florida Men Plead Guilty to $35m COVID Fraud Scheme Involving Ex-NFLer, Rapper
A pair of Florida men pleaded guilty to a $35 million COVID-19 fraud scheme that involved a local Florida rapper and an ex-NFL player, the U.S. Department of Justice (DOJ) said Thursday.
James R. Stote, 55, and Phillip J. Augustin, 52, reportedly conspired to receive COVID-19-related small business loans using fraudulent loan applications, according to DOJ documents. After starting with Augustin's personal company, Clear Vision Music Group, both Stote and Augustin "immediately began working to obtain larger PPP loans for themselves and their associates," the DOJ said.
In total, the pair submitted at least 79 fraudulent loan applications that were worth at least $35 million, and had reportedly planned to submit more before being caught.
The fraudulent loans reportedly involved the use of false IRS forms, fake payroll numbers, and falsified bank statements.
The two each face a maximum sentence of 20 years in prison.
"These convictions, and the numerous convictions of others involved in this wide-ranging conspiracy, demonstrate that people will be held accountable for defrauding the PPP Program," said Assistant Attorney General Kenneth A. Polite Jr. of the Justice Department's Criminal Division. "Fraud against PPP programs directly harms taxpayers and undermine public trust in essential government support during the pandemic."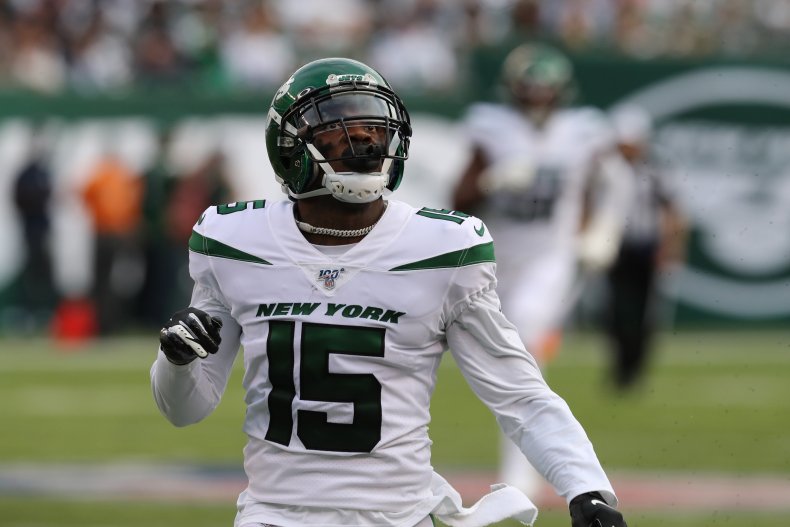 Stote and Augustin's scheme was reportedly part of a large COVID-19 fraud ring involving a number of high-profile individuals, including Florida rapper Diamond Blue Smith.
A member of the rap group Pretty Ricky, Smith, 37, was sentenced to 20 months in prison after pleading guilty to wire fraud this past August. This includes the similar use of falsified applications to obtain a loan of over $400,000 for his company, Throwbackjersey.com.
An additional loan that Smith received was reportedly worth over $700,000.
Smith admitted to using Stote and Augustin to help prepare the fraudulent applications, paying them each kickbacks of $250,000 in order to secure their assistance.
Once receiving the loans, Smith spent the money on a number of luxury items, including a Ferrari, as well as gambling at Florida's Seminole Hard Rock Hotel and Casino.
Smith was originally charged with wire fraud in October 2020, according to the DOJ. The Federal Bureau of Investigation (FBI) called Smith's sentencing "a deterrent to anyone who would commit fraud targeting COVID-19 relief programs."
Beyond Stote and Augustin, the original 2020 complaint named a number of other co-conspirators in the massive scheme.
One of the notable names mentioned was former NFL wide receiver Josh Bellamy. The 32-year-old played with five different NFL clubs from 2012 to 2019, including the Chicago Bears.
Bellamy allegedly paid Stote a $300,000 kickback to help him prepare a fraudulent loan application, which eventually led to a $1.2 million loan for Bellamy's company, Drip Entertainment, according to the DOJ.
The loan was similarly used towards a number of luxury items like jewlery, and also spent at the Seminole Hard Rock Hotel and Casino.
Bellamy was charged with wire fraud, bank fraud, and conspiracy related to the scheme. He pleaded guilty this past June and was sentenced to 37 months in prison on Monday.
In total, the scheme involved at least 11 other defendants who were charged, according to DOJ filings.
Newsweek has reached out to the DOJ for comment.