Florida Mechanic Accused of Sabotaging Plane so He Could Get Paid Overtime
An aircraft technician, who said he was suffering financial hardship, is accused of tampering with a piece of a plane's hardware so he could get overtime pay.
The American Airlines flight bound for Nassau in the Bahamas never left Miami International Airport on July 17, after crew on board spotted that there had been an error showing on its air data module.
The device is needed for recording the plane's speed, as well as other key data.
Flight No. 2834 was aborted and taken out of service for maintenance, the Miami Herald reported. Abdul-Majeed Marouf Ahmed Alani allegedly used super glue to attack a piece of foam onto the module.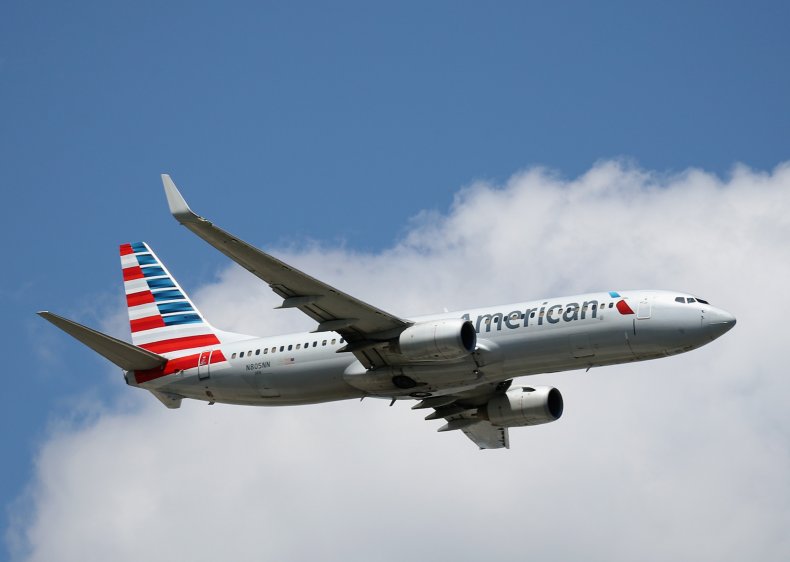 A court affidavit said that he "claimed that he tampered with the target aircraft in order to cause a delay or have the flight cancelled in anticipation of obtaining overtime work."
The reason he gave was that he was facing financial strain due to a stalled contract dispute between the airline and his union.
The industrial spat between the airline and the 12,000 members of the union has been taking place through the summer and caused a bitter legal fight in Texas, where the company is headquartered.
Surveillance footage identified Alani getting out of a white truck, approaching the plane and accessing the compartment where its navigational system is located. He allegedly spent seven minutes sabotaging the plane.
He told federal air marshals with the FBI's Joint Terrorism Task Force his intention "was not to cause harm to the aircraft or its passengers."
Alani has been charged with "wilfully damaging, destroying or disabling an aircraft," and is expected to have his first appearance in Miami federal court on Friday.
In a statement, American Airlines said Flight 2834 returned to the gate for maintenance, and all 150 passengers were transferred to another plane bound for Nassau.
"American immediately notified federal law enforcement who took over the investigation with our full cooperation," the airline said in a statement, according to NBC News.
This week, Cathay Pacific suspended cabin crew members suspected of emptying oxygen bottles on a flight from Toronto to Hong Kong and Bali to Hong Kong.
Airline staff suspected the oxygen bottles had been tampered with during routine ground inspections of the planes, one of which had five bottles partially discharged while the other had eight, according to Simple Flying.
Cathay Pacific said there was no danger to crew or passengers but it would have breached safety rules had something gone wrong, adding it was "taking the cases very seriously and has launched an internal investigation into the matter."