Florida and Michigan Make Moves to Ban Leasing of Pets, Stop Repossession of Dogs
Pet leasing, a recent phenomena in which owners pay for the pets they've adopted in installments and thus do not "own" the dog until they've paid in full, has been banned in multiple states, and Florida and Michigan are set to join their numbers.
For some owners, leasing is a way to obtain high-priced purebred dogs without breaking the bank. But that means risking their animal being taken away from them and rehomed elsewhere if they cannot make their payments. In addition, leased pets often have prices attached that are higher than if the animal was bought outright. The Federal Trade Commission requires breeders or agencies disclose if they are leasing animals.
"That puts us in a bad position. It's our job to make families and add pets to families. We shouldn't be used to force somebody to give their pet up," Holly Guild, the Executive Director of the Humane Society of West Michigan, told WZZM.
"Say the puppy costs $2,000. They are going to pay another $3,000 or $4,000 in interest over the term of the lease. People that are financing a dog typically don't have a lot of money sitting in the bank because if they did, they wouldn't be financing, and that plays on the relationship with the dog."
"If you are going to purchase an animal from a pet store, an online breeder, do your research," Guild added.
The American Society for the Prevention of Cruelty to Animals has described this as a nationwide problem. Indeed, the practice has been banned in California, Indiana, New Jersey, Nevada, Connecticut, New York, and Washington state. Pennsylvania has a law which will go before state legislatures during upcoming sessions.
In Florida, State Senator Annette Taddeo has introduced anti-animal leasing legislation.
Describing herself as "shocked" by the practice, she said, "They sign a document, and lo and behold it was a lease." She cited the example of a man who called her office saying he'd leased a dog, paid three times its worth, and still did not own the animal.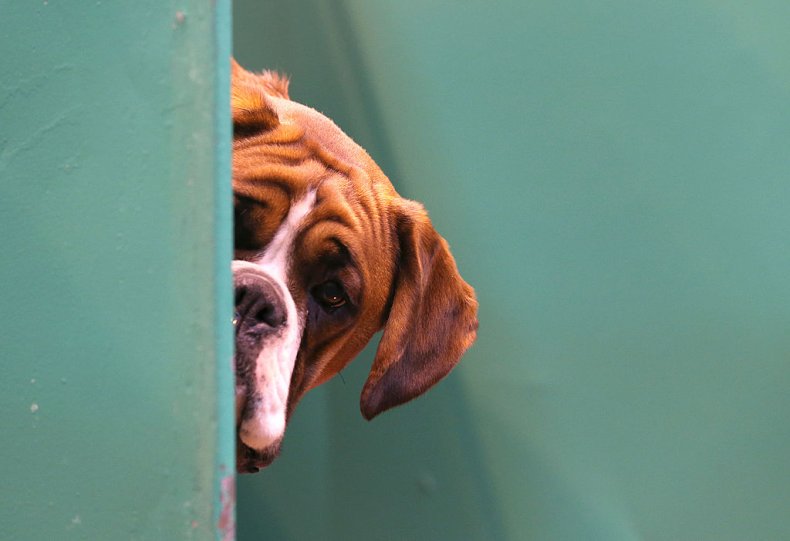 "Someone could come to take the dog away at any time," Liz McCauley, the executive director of Cape Coral Animal Shelter told WINK News. "Plus, something happens to the dog, it runs away, it passes away, you're still responsible for paying for that dog."
"Families should not be in fear that a beloved pet could be repossessed if they miss a payment. We support bills prohibiting pet leasing, but urge legislators to go further and end the sale of puppy mill dogs by prohibiting their sale in pet stores," John Goodwin, senior director of the Humane Society of the United States' Stop Puppy Mills campaign, said exclusively to Newsweek.
The Michigan and Florida bills have been introduced to the legislature and have to pass both the state's House and Senate and be signed into law by the governor.