A parent leaving a Pinellas County School Board meeting in Florida about face mask policies was arrested in front of her two children by school district police on Tuesday evening for allegedly refusing to wear a mask in the building.
Kari Turner, a 40-year-old parent, was arrested and charged with battery on a law enforcement officer, trespassing, and disorderly conduct, according to the Tampa Bay Times.
Turner's daughter shared footage of Kari's arrest on social media. School board chairwoman Carol Cook promised to release a more detailed report about Turner's arrest in the interest of full transparency.
On the same night, another parent, Debra Williams, told the Times that an officer chased her out of the building while holding up handcuffs in a threatening manner. Two other parents, Sam Stefano and Michelle Stille, said police blocked their exit and insisted that they put on a mask.
Stille accused police of escalating the situation and wondered why parents weren't just allowed to leave the building similarly to shoppers who are allowed to leave stores when they don't abide by a mask policy.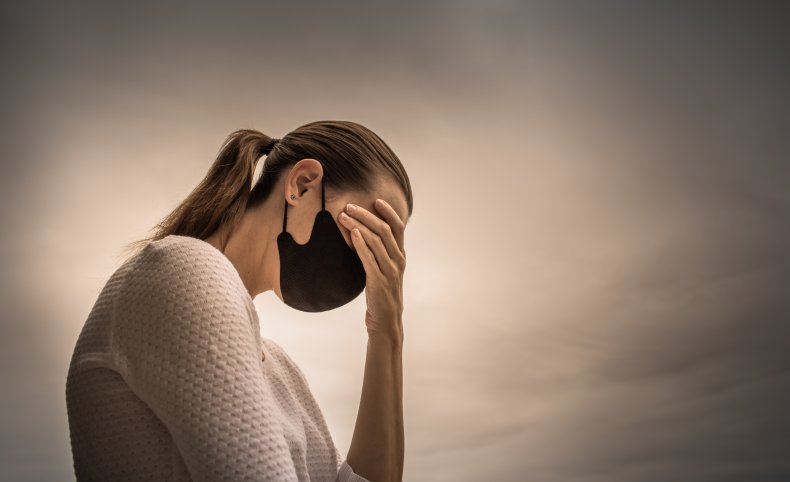 Parents who disagreed with the school board's mask policy said that face masks can impair people with anxiety or respiratory health issues, and would lead to lower enrolment. Others said that masks weren't necessary in schools because of low COVID-19 and related death rates in the community.
Supporters of the policy say that mandatory face masks reassure many parents that it's safe to send their children to in-person classes, and that face masks help reduce COVID-19 transmissions.
The school board approved the mandatory face mask policy in a 4-1 vote, but promised to revisit the policy once every three months. Newsweek contacted the school board for comment.
Pinellas is a coastal county near Tampa, Florida containing the cities of Clearwater, Seminole and St. Petersburg. As of November 10, the county ranks seventh among Florida's 67 counties with the highest overall number of COVID-19 cases. Pinellas has recorded 28,032 COVID-19 cases and 833 related deaths.
As of November 10, Florida ranks third among U.S. states with the highest overall number of COVID-19 cases. The state has recorded 852,000 cases and 17,247 related deaths.
Florida's Republican Governor Ron DeSantis recently hired Kyle Lamb, a COVID-19 conspiracy theorist, to analyze state coronavirus data, The Miami Herald reported on Tuesday.
In the past, Lamb has tweeted misleading COVID-19 claims, including that face masks are ineffective at reducing the virus' spread, that COVID-19 deaths are comparable to the flu—something disproven by data from the U.S. Centers for Disease Control and Prevention—and that hydroxychloroquine can treat COVID-19 symptoms, a claim that medical trials have disproven.