Florida Mom Drove Getaway Car for 15-Year-Old Son Who Robbed Convenience Store at Gunpoint
A Halloween night convenience store robbery has resulted in the arrest of a Florida mother, who stands accused of driving a getaway car and acting as a lookout for her 15-year-old son during the crime.
Amanda Chere Meador's son allegedly donned a mask and brandished a gun to convince a Winter Springs Circle K clerk to give him money. The clerk, described as being "in great fear" by the police report, complied with Meador's son's request and he subsequently left the establishment.
Meador's son then fled the scene in her blue 2002 Chrysler Town and Country minivan, which had a concealed or obstructed license plate number. The police report notes that when the juvenile allegedly dropped some of the money on his way to the van, the driver "stopped and allowed him to exit and recover the money."
There's no word in the report of how much money was stolen during the robbery. Two other unnamed males, one of whom remained in the backseat and the other who drove the group to the Circle K, were also witnesses to the crime, according to the police report. After the unnamed male driver drove them to the Circle K's parking lot, he switched positions with Meador, giving her the wheel and allowing her to back the car up to the store, according to police.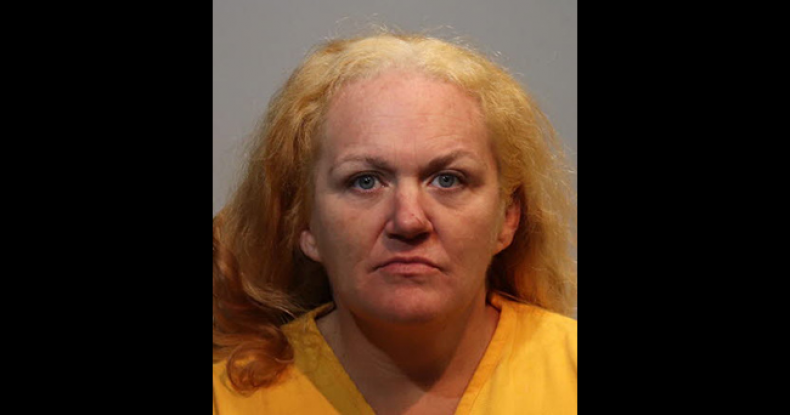 Seminole County police later traced the note back to Meador's son via fingerprint analysis on January 6. He also matched the physical description of the robber.
A relative subsequently identified Meador from surveillance footage while Meador was interviewed by police on January 14. During the interview, Meador admitted she had prior knowledge of the robbery, had "actively encouraged" her son to commit the robbery and had acted as the lookout during the crime.
On January 24, police searched Meador's home and turned up clothing and a mask which matched items of clothing which had been worn during the robbery.
Meador, 37, and her son were subsequently arrested on felony charges on the same day. Meador is charged with child neglect for encouraging her minor son to take part in an activity which may cause him some form of physical harm or force him to defend himself with lethal force. She has also been charged with being principal to robbery with a firearm.
She is currently being held without bond and is scheduled to be arraigned on March 10.
Meador has been previously convicted of possession of drug paraphernalia, theft, driving without a license and an unnamed probation violation, according to the police report.
"Right now this suspect is being held without bond in our jail.
By serving as a lookout, she facilitated a minor in her care committing an armed robbery during which the child could have been injured or killed had the clerk used force in self-defense.
As a result she's charged with her role in the armed robbery as well as child neglect.
The child is being held in juvenile detention," said Seminole County Sherrif's Office Public Information Officer Bob Kealing when reached for a statement by Newsweek.
Updated (1/29/2020 3:52 p.m.): With comment from Seminole County Sherrif's Office Public Information Officer Bob Kealing.