Monkey 'Attack' Video in Florida State Park Shows Wild Apes Chasing Family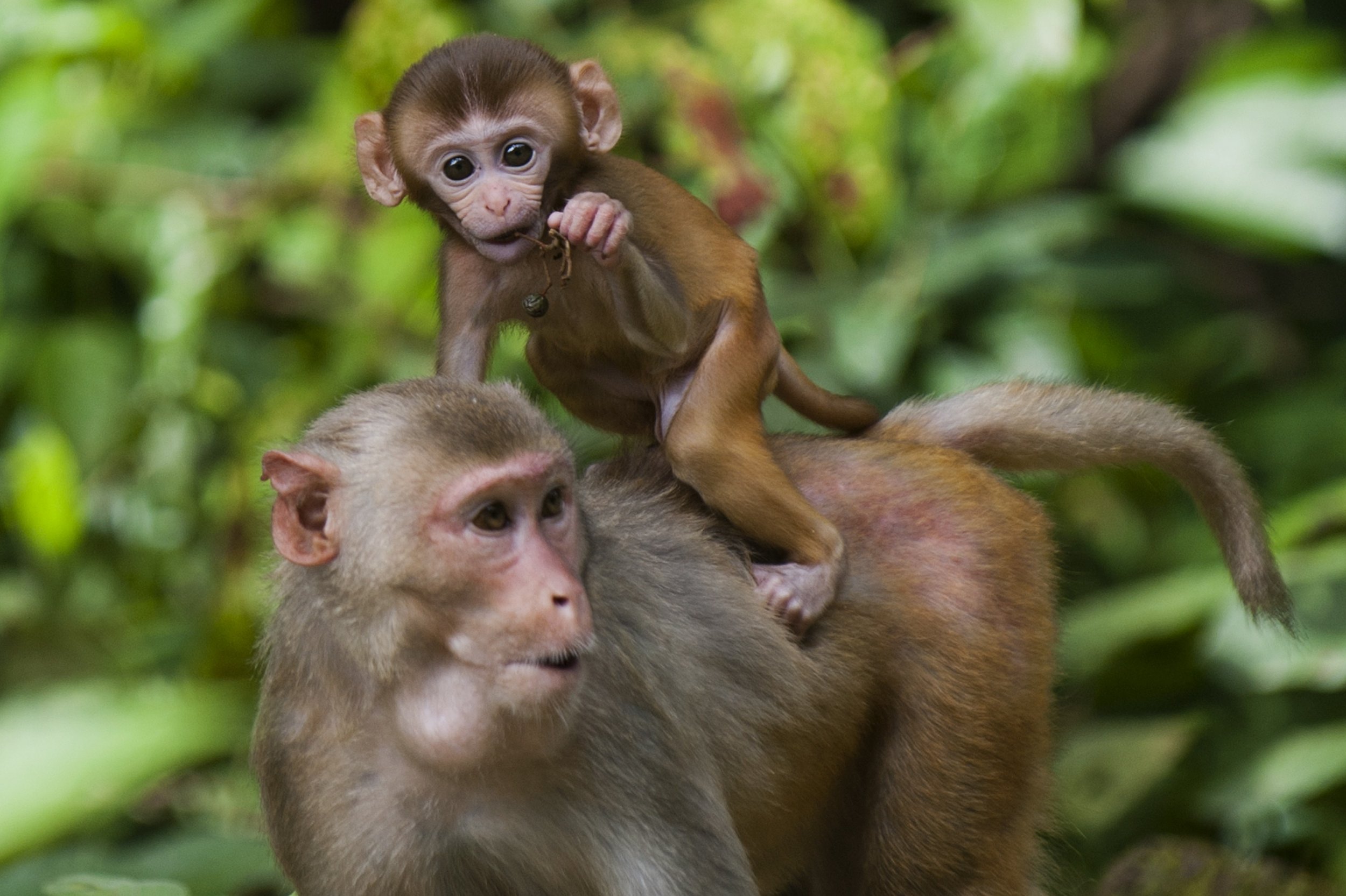 Sometimes, summer vacation can include a little monkey business—literally.
A family visiting a Florida park last week encountered a pack of wild rhesus monkeys they claimed confronted them, ABC Action News reported Monday. At one point, the animals were leaping, making noises and running at the group, as shown in a now viral YouTube video titled "Monkey Attack!!! Silver Springs State Park Florida."
Related: Kenya: Monkey sparks nationwide blackout, lives to tell the tale
Susie Ramsey and her relatives told the news station nobody was hurt during their meeting with the monkeys, which took place at the park located outside Ocala, in north central Florida. She did, however, insist they chased the family, even though the visitors avoided the monkeys' eyes so as not to be seen as aggressive.
Her son caught the incident on tape. He called it an "attack," but the clip itself doesn't show any physical contact between the monkeys and the humans.
"Guys, there's wild monkeys out here in Florida," the boy says in the recording, panning around to show several creatures sitting in the grass. After a jump cut, the monkeys can be seen jumping and running at the people, prompting the boy to label the experience "the craziest thing that's ever happened to me."
Monkeys in Florida are not only nothing new; they're the stuff of legend. In 1939, the story goes, movie producers brought rhesus macaque monkeys to Silver Springs to appear in Tarzan Finds a Son! The creatures escaped, or were released, and quickly made the park their home.
In reality, the animals likely came to the Sunshine State in the '30s because of Colonel Tooey, a tour boat operator who wanted to put squirrel monkeys on an island along his route to make it seem more like a jungle cruise. But he accidentally got rhesus monkeys, which "were swimming off the island before Colonel Tooey could get back to his boat," as expert Linda Wolfe told the International Primate Protection League in 2013. They bred, and the rest is history.
In recent years, the roughly 200 remaining monkeys have spread across the state. This past April, the Florida Fish and Wildlife Conservation Commission issued a warning after a wild monkey was spotted near Orlando.
Should you find yourself near a wild monkey, stay away, especially if it bares its teeth, grunts or runs toward you, according to Slate. Give it food or hit it on the head with a stick. And don't stick around to record it for YouTube.