Florida Mother Given Forced Hair Cut, Beaten By Strangers in Attack at Her Home
A single mom is recovering after she was attacked by strangers who barged into her Florida home and left her with a botched haircut. Lashelle Jacobs said she was awoken by a man and a woman banging on the door of her Ortega home around 11 p.m. on the night of December 2.
"I open the door and I literally stepped right here and the girl is sitting in front of my door and she said 'They're following me, they're following me' and I was like 'Who is following you?' And when I went to go look this way and that's when she attacked me and I fell to the ground and everything happened right here," she told News4 JAX.
Jacobs says she blacked out as the strangers beat her and threatened to stab her if she did not comply.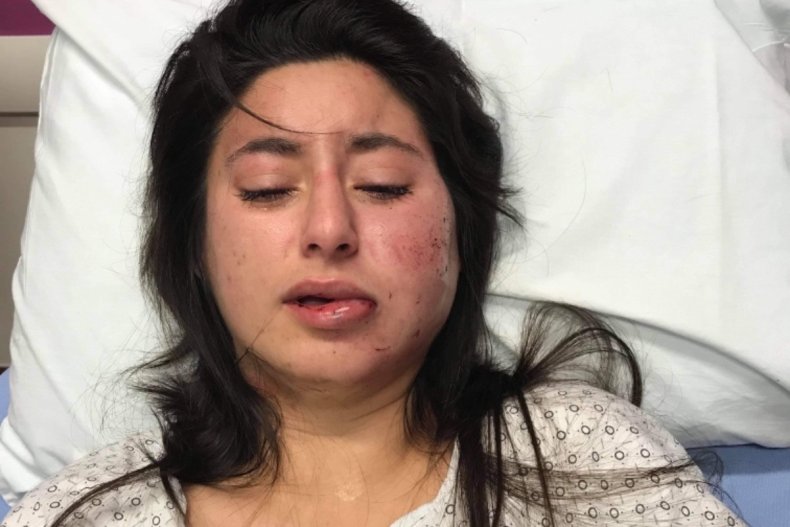 "When I woke back up I remember them holding my hair saying if I moved or screamed they were going to stab me and continue to cut my hair," she said.
Jacobs says she managed to crawl up the stairs to get her phone and call 911.
The mother said her attackers didn't steal anything from the home, but did take the scissors they used to cut her hair with.
Jacobs, who has been left badly bruised from the attack, said she doesn't know why anyone would target her and now doesn't feel safe in her own home.
"I have a concussion and then one of my eardrums is ruptured ... The back of my head, it's so damaged right now that it's squishy to feel," she said.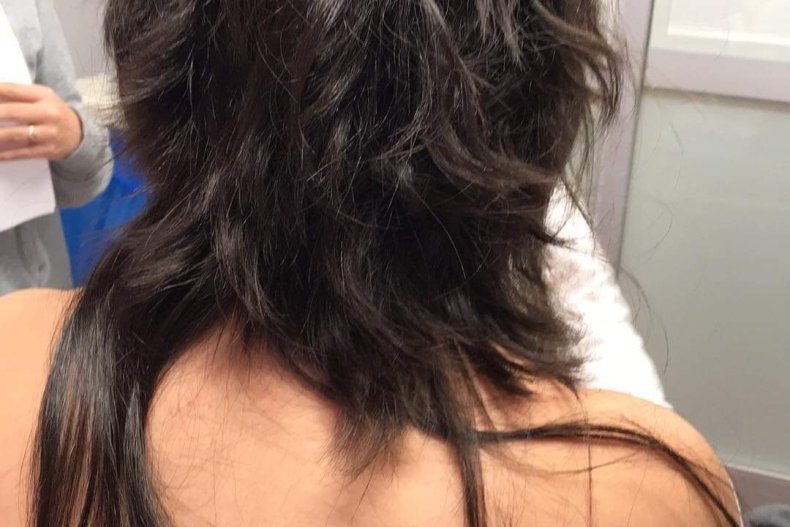 A GoFundMe page set up by a family member raising money for medical expenses said Jacobs "doesn't have enemies" and "stays to herself."
"Someone thought it would be okay to trick my sister and knock on her door the girl said they're after me they're after me, meanwhile my sister not thinkin tryin to help an someone came around the corner and hit her with a flower pot, then they proceeded to come into my sisters home an beat her an toture her an manipulate her all while my sweet little innocent 5 year old nephew slept upstairs," the page reads.
Fortunately, Jacobs' son who was also in the home at the time, did not wake up while his mother was being attacked.
"He doesn't know," Jacobs said. "My mom told him that I'm in quarantine right now so that's why I can't see him but hopefully I'll get through this soon because I don't want him to see me like this at all."
The family is offering a $5,000 reward for any information that can lead to the arrest of the suspects.
The Jacksonville Sheriff's Office is investigating the case but say they do not have any solid leads for the identity of the attackers.
Newsweek has contacted the Jacksonville Sheriff's Office and Lashelle Jacobs for comment.