One of Florida's largest newspapers issued a scathing apology for endorsing Rep. Michael Waltz for re-election this year, after the congressman signed on to support President Donald Trump's latest efforts to overturn the results of the presidential election.
The Orlando Sentinel apologized to readers in its Editorial section on Friday, and denounced Waltz for supporting a lawsuit brought by Texas to the U.S. Supreme Court that is attempting to overturn election outcomes in Georgia, Wisconsin, Michigan and Pennsylvania.
"We apologize to our readers for endorsing Michael Waltz in the 2020 general election for Congress. We had no idea, had no way of knowing at the time, that Waltz was not committed to democracy," the apology began.
The newspaper cited Waltz as one of 10 Florida Republican members of Congress who signed on to support the lawsuit. As of Thursday, more than 100 House Republicans had backed the president's last-ditch efforts to challenge the election.
"During our endorsement interview with the incumbent congressman, we didn't think to ask, 'Would you support an effort to throw out the votes of tens of millions of Americans in four states in order to overturn a presidential election and hand it to the person who lost, Donald Trump?' Our bad," the newspaper wrote.
Waltz, speaking to the Daytona Beach News Journal on December 10, defended his support of the lawsuit, saying "For those who are saying this is threatening democracy, I think ignoring them (voting irregularities) or sweeping them under the rug is bad for our democracy and restoring the confidence by working through these issues is what's good for a democracy."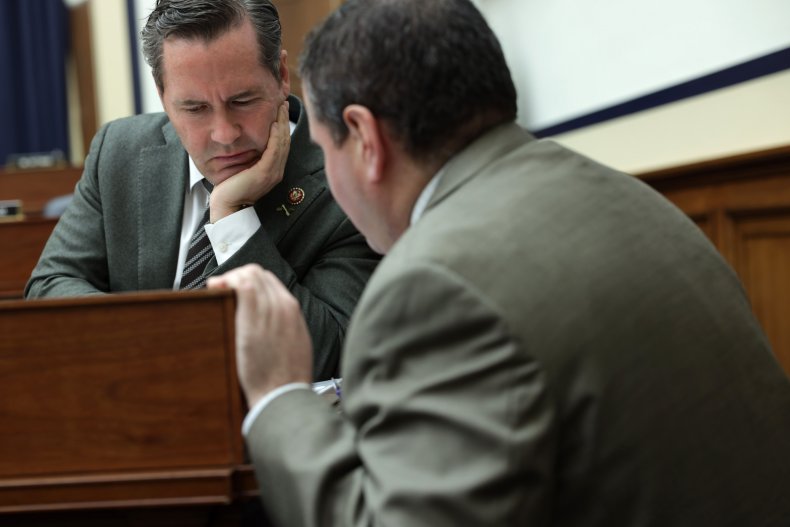 But the Orlando Sentinel shot back at the congressman, noting that Trump's legal team had already tried to present the alleged fraud countless times in courts but failed nearly every time.
"If Waltz was paying attention, he would understand those alleged irregularities haven't been ignored by the courts, nor by the states, nor by the Department of Justice. They simply haven't stood up to scrutiny," the paper said.
So far, Trump's legal team has lost more than 50 post-election lawsuits.
The Florida paper went on to cite multiple high-profile Republicans who have acknowledged the lawsuit as "crazy" and a "PR stunt," and said Waltz and fellow GOP Congress members that support the efforts are actively undermining democracy.
"We now know what we didn't then—that Waltz, a U.S. Army Green Beret who served his country—is willing to undermine the nation to ensure his political party remains in control of the White House," the newspaper wrote. "Every American should be appalled at the attempted usurpation taking place, and at the elected officials taking part in this terrifying fiasco and violating their oath to protect the country from enemies, foreign and domestic."
"Everyone who supported Michael Waltz for Congress should feel a deep sense of remorse and regret. We do," the paper added.
Newsweek reached out to Waltz for comment, but did not hear back in time for publication.