Florida Now Requires Parental Consent for Minors Seeking Abortions
Florida Governor Ron DeSantis on Tuesday signed a bill prohibiting minors from undergoing abortions without the written consent of a parent or guardian.
The bill was passed by the state legislature in February. The new law, which goes into effect on Wednesday, requires those under the age of 18 to obtain a notarized letter of approval from a parent or guardian. Doctors who perform abortions without the letter are subject to a third-degree felony.
The controversial bill was signed by the governor without any public announcement or comments. Newsweek reached out to the office of DeSantis for comment. This article will be updated with any response.
Planned Parenthood of Florida denounced DeSantis for signing the bill, which they said they feared could hand "extremist lawmakers a legal path to force an all-out abortion ban."
"We have opposed this legislation from the start as bad public policy," Lillian Tamayo, president and CEO of Planned Parenthood of South, East and North Florida, said in a statement. "But the truth is, it's worse than that. When this law goes into effect on July 1 Florida will be a more dangerous place for our young people."
"And if this is used, as has been threatened, as a stepping stone to an all-out abortion ban, the last place in the southeast to access safe and legal abortion will be gone," she added.
The law includes a provision that allows minors to obtain a judicial waiver in lieu of parental approval, but Planned Parenthood noted that "more than half the county clerks of court in Florida could offer little to no information about this process when surveyed."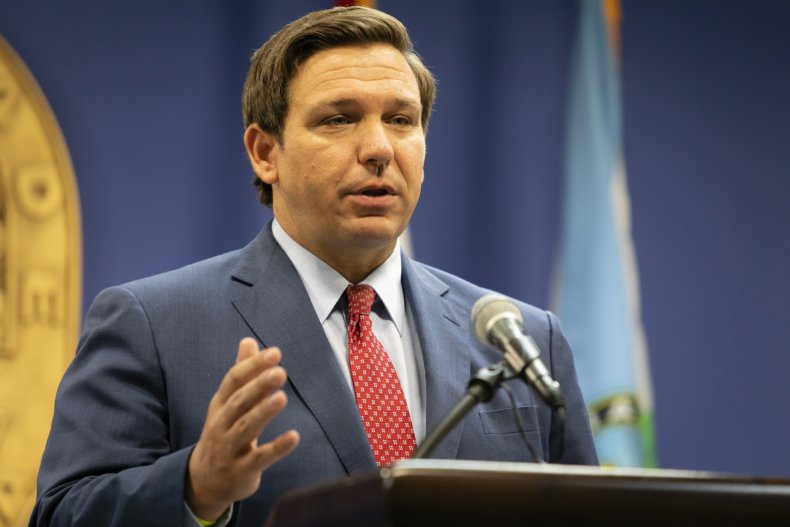 Florida joins close to half of all U.S. states in requiring parental consent for abortions sought by minors. A similar law was passed in 1989 before being struck down by the state's Supreme Court.
The court currently consists of a solidly conservative majority and pro-abortion rights activists fear that a new legal challenge would fail and could potentially result in further restrictions being created.
"It could open the door to a reinterpretation of our constitutional right to privacy and the right to a safe and legal abortion in Florida," said Stephanie Fraim, President and CEO of Planned Parenthood of Southwest and Central Florida.
The bill was also blasted by opponents after passing in the Republican-controlled legislature, with the state's Democratic party suggesting that the governor was leading an effort to attack the rights of women using conservative judges.
"DeSantis pushed for this anti-choice bill," Terrie Rizzo, chair of the Florida Democratic party, said in a statement. "He and his Republican lawmakers know they passed a bill that violates our state's constitutional right to privacy and they don't care because they expect conservatives on Florida's Supreme Court to overturn the court's previous 1989 decision protecting young women's right to privacy and be a rubber stamp for DeSantis's attacks on women."