Florida Officer Caught Stealing Over $1,000 From High Civilian After Manipulating Her Body Camera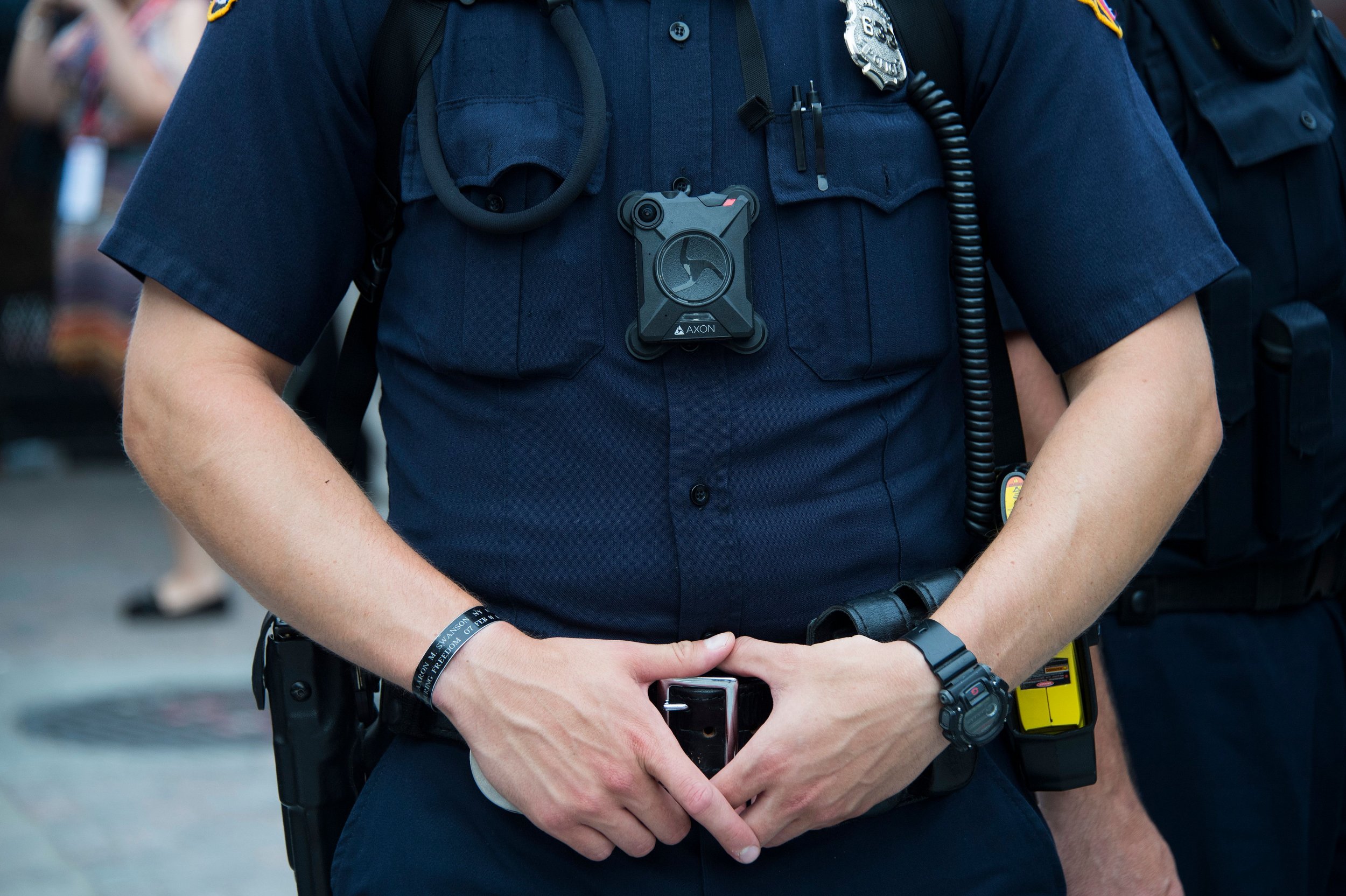 A West Palm Beach police officer was accused of stealing more than $1,000 from a man she arrested in October.
Officer Nicole Palladino allegedly stole the money from Timothy Saintil during an October 7 traffic stop. According to an arrest report, Palladino turned off her department-issued body camera before she took $1,003 from Saintil.
Palladino responded to a call about a driver asleep at a traffic light on Palm Beach Lakes Boulevard near I-95 in West Palm Beach, Florida, on October 7. When she arrived, she allegedly found Saintil still asleep behind the wheel, with the car in drive and his foot on the brake, WPTV reported.
The officer was able to wake Saintil up and reportedly smelled a strong odor of marijuana in the vehicle. While searching his vehicle, Palladino found drugs, including suspected marijuana, a prescription bottle suspected to contain ecstasy pills and a dark-colored rock shaped item believed to be heroin, and a loaded Taurus .380 caliber handgun.
Meanwhile, another officer found $1,003 in cash in Saintil´s pockets and handed the money to Palladino as evidence. Following his arrest, Saintil reported that he had more than the $48 that were listed among his possessions. His claimed prompted police to search Palladino´s vehicle.
Police searched Palladino´s police car and discovered the money in a pouch within a seat organizer in the front seat, according to WPLG.
"The money was folded haphazardly in multiple stacks of various denominations. On the top was a crumpled $10 bill which was folded over other bills. This organizer in the personal property of Officer Palladino," the arrest report said.
When investigators searched Palladino´s body-worn camera, they noticed that it had been turned off while she counted the money. Investigators also found MDMA pills in Palladino´s car.
According to her officer history, Palladino was previously reprimanded for not turning on her body camera and for using profanity towards a citizen, WPTV reported. Earlier in 2018, she was given an award of valor for her response pursuing an armed suspect who fired at civilians with a rifle.
Palladino turned herself in to the county jail on Thursday after an arrest warrant was issued. She was charged with grand theft, official misconduct and possession of a controlled substance. Palladino was released the same day after posting a $15,000 bond.
Two other West Palm Beach Police officers have been accused of stealing money while on the job in the last year. Former officer Zachary Immler was accused in December 2017 of stealing more than $6,000 while conducting a search warrant. A month later, Officer Crystal Homic was accused of taking $100 from a suspect.