Florida Official Drafts Letter Calling on DeSantis to Make Ivermectin More Available
A county commissioner in Polk County, Florida, has written a letter asking Gov. Ron DeSantis to make such drugs as ivermectin and hydroxychloroquine more accessible for those seeking treatment for COVID-19.
"We are hearing from many of our citizens that larger hospital chains and some pharmacies are refusing to prescribe safe and effective therapeutics like hydroxychloroquine and ivermectin," commissioner Neil Combee wrote, according to Florida news station WFLA.
"When a citizen is facing a potentially life-threatening case of COVID-19, he or she should receive the 'right to try' potentially life-saving therapeutics," he added.
Polk County commissioners are expected to vote on whether to send the letter to the governor on Tuesday.
Ivermectin, an anti-parasitic drug often used on horses and livestock, is not approved to to treat COVID-19.
The Food and Drug Administration (FDA) has warned against using the drug as a way to treat or prevent the virus, noting that it has received "multiple reports of patients who have required medical attention, including hospitalization, after self-medicating with ivermectin intended for livestock."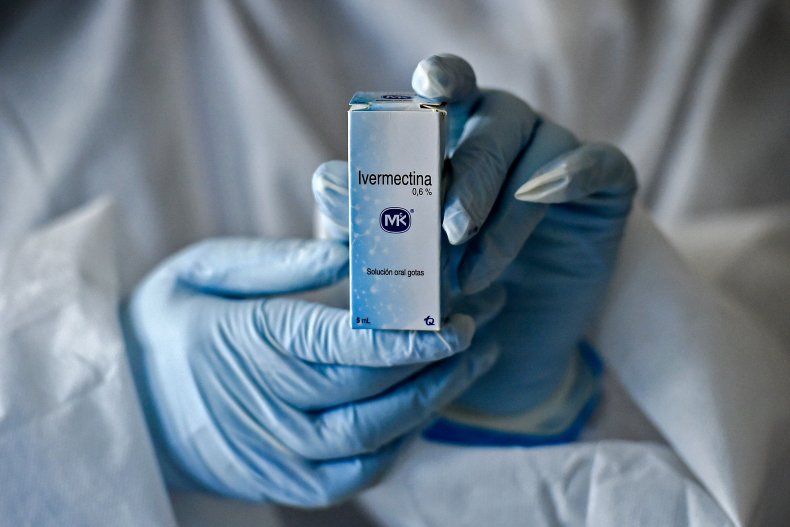 The Centers for Disease Control and Prevention (CDC) has also said "there are currently insufficient data to recommend ivermectin for treatment of COVID-19."
"Adverse effects associated with ivermectin misuse and overdose are increasing, as shown by a rise in calls to poison control centers reporting overdoses and more people experiencing adverse effects," the CDC wrote.
Hydroxychloroquine, a drug used to treat conditions including malaria, lupus and arthritis had been given emergency approval to treat hospitalized COVID-19 patients. But the FDA revoked emergency use of the drug in 2020, CNBC reported.
One Polk County commissioner, Bill Braswell, said he supports the letter. He noted that he had taken prescribed ivermectin for nine months, until he got vaccinated for COVID-19, according to WFLA.
But another commissioner, George Lindsey, told the news station he plans to vote against sending the letter to DeSantis.
"If they want to do that individually to the governor that's fine," he said. "But I didn't think it's appropriate to use the county commission platform for that message."
"My message is consult with your physician and get the vaccine," he added.
Florida has recently seen a spike in COVID-19 deaths. On Friday, the state reported the largest number of deaths it has seen in a single week: 2,345.
At the same time the number of Floridians getting vaccinated is decreasing, the Palm Beach Post reported. In the last week, just over 95,000 people in the state got the second dose of the vaccine, the lowest amount since late January.
DeSantis' office did not immediately respond to a request for comment from Newsweek on Saturday morning.