Florida Man Ransacking House Shot Dead After Attacking Deputies With Bar Stool
A Florida police officer shot and killed a suspect who attacked deputies with a bar stool while allegedly resisting arrest yesterday, the local sheriff has said.
The incident occurred at a residence on Fort Clinch Avenue in Orlando around 1 p.m. after two deputies responded to a complaint about a home disturbance. The suspect was later named as Eddie Humberto Segura, age 40, the Orlando Sentinel newspaper reported.
According to Orange County sheriff John Mina—who gave a press briefing yesterday—the man was acting violently, breaking items in the home and had allegedly struck his mother.
A struggle broke out during the arrest attempt and Segura then attacked officers with a bar stool, which resulted in minor defensive injuries to the deputies' arms, Mina said. One officer fired at the suspect and he was later pronounced dead, the sheriff added, confirming a stun gun had initially been used against the suspect but it appeared to have been "ineffective."
There were two other people in the residence at the time but no other injuries were reported. It remains under investigation if any additional weapons were located at the scene. "What we do know for sure is that he violently attacked our deputies with that bar stool," Mina noted.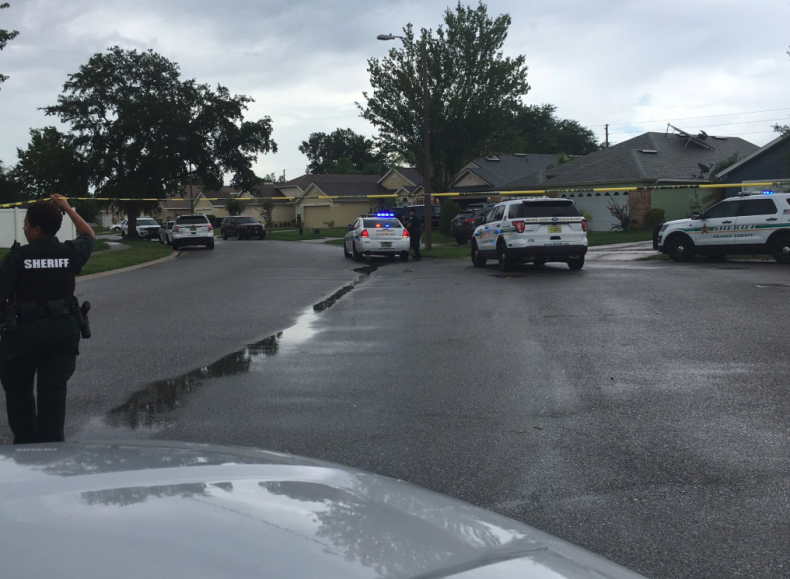 It was not immediately clear how many shots had been fired at Segura. It is believed that the deputies were struck "at least one or two times" by the bar stool, the sheriff said.
He described the scenario as "pretty chaotic" and said that it had been captured on body-worn cameras. Mina said officers had been talking to Segura for several minutes before the shooting but an exact timescale has not yet been established. The case will now be probed by the Florida Department of Law Enforcement and deputies were placed on administrative leave.
Orange County officers had visited the address at least six times in the past to help deal with mental issues or home disturbances and, as a result, the address had been flagged, Mina said.
Names of the deputies involved in the shooting have not been released. The department will conduct its own internal review after completion of the external probes, the sheriff said. The Orlando Sentinel reported records showed Segura had previously been arrested back in 2015 for violently resisting an arrest.
Neighbors expressed shock after the deadly shooting. "Surprised to hear this in this neighborhood," resident Tom Caruso told WFTV. "We just don't have that kind of crime here." Another man who lives in the area said he had been denied entry to his home while deputies searched the area.