Horrific Photos Show Florida Fast-food Restaurant Kitchen Overrun by Rats, Cockroaches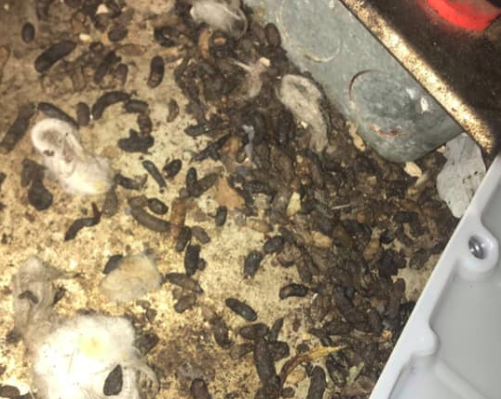 A fast food restaurant in Florida's Palm Bay has been closed down by the state's Department of Health after shocking images were uploaded to social media showing an infestation of bugs and rodents—allegedly including cockroaches, rats and maggots.
Health officials confirmed yesterday that Checkers, located on Babcock Street, had been shut due to "rodent activity" after several complaints were made to the department.
A copy of a food inspection report, first obtained by local media outlet WESH 2 News, stated there had been "small flying insects in kitchen food preparation area or food storage area." It recorded that a "live flying insect" had also been spotted over the milkshake machine.
The full report was published online. It noted an official spotted "dead love bugs in tray where wrapped straws and sauces are stored at drive-thru and front service windows." A sign on the restaurant door now reads: "This establishment is closed to protect public health and safety."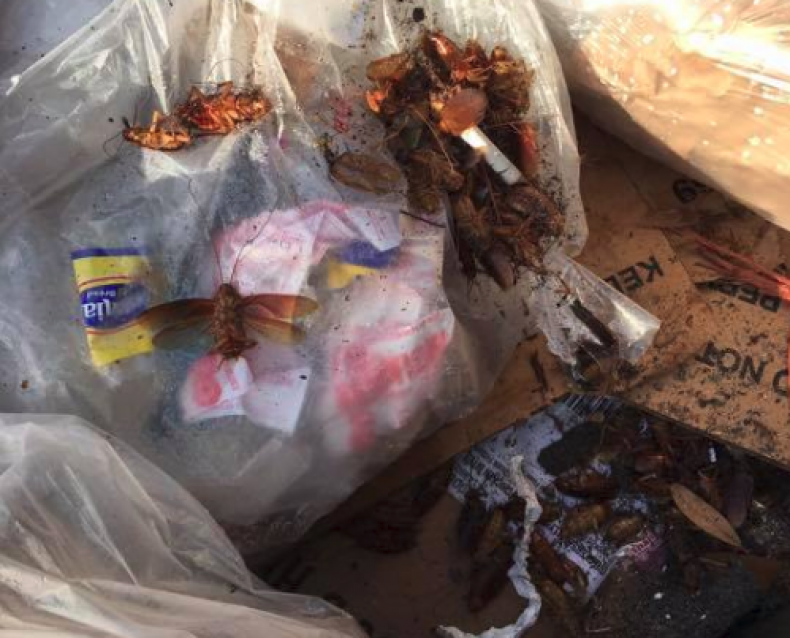 The complaints were logged to the department of health after a former employee shared photos and videos of the alleged infestations to social media earlier this week.
A Facebook search shows a Florida woman named JaiLynn Lawson uploaded a series of images, screenshots and videos allegedly showing the dire state of the restaurant this week. Lawson wrote she was speaking out to warn the public after spending four years as a manager.
"I have the right now that I am no longer under contract, as they say, to let the world know about what they are eating when visiting Checkers of Palm Bay," Lawson noted. "Since day one it's been infestation after infestation, first the roaches, then the rats, down to the maggots and roaches in the shake machine. If I ever served you please know I made sure it was safe."
According to Lawson, after rats ate through bun packaging employees were told "use the good ones" to serve customers. In once instance, a dead rat had been found in a fryer, she said. The post has been shared more than 3,500 times and has attracted thousands of comments.
"I promise it's never safe no matter what they say. I'm an eyewitness and…was told I'm under contract with them and they will sue me if I let any of this out. I'm terminated now, so the contract is voided and the world shall now know. And whatever they choose to do I'm OK with cause nothing I am posting is a lie. It is a simple buyer beware! So BEWARE!" she wrote.
Most local residents who spoke to WESH 2 News said they would not return to the store due to the health violations. But one woman, Jodie Valentine, claimed she would eat there again if it reopened, saying: "It's common, this is a bug place, this is Florida."
A Checkers spokesperson told Newsweek via email: "The health and safety of our restaurants is our top priority, and the conditions shown at this franchised location at 4840 Babcock Road N.E., Palm Bay, Fla., in no way meet our high standards.
"The restaurant is now closed, and the franchisee is cleaning and sanitizing the entire restaurant. The location will reopen when it receives a clean bill of health from the Health Department."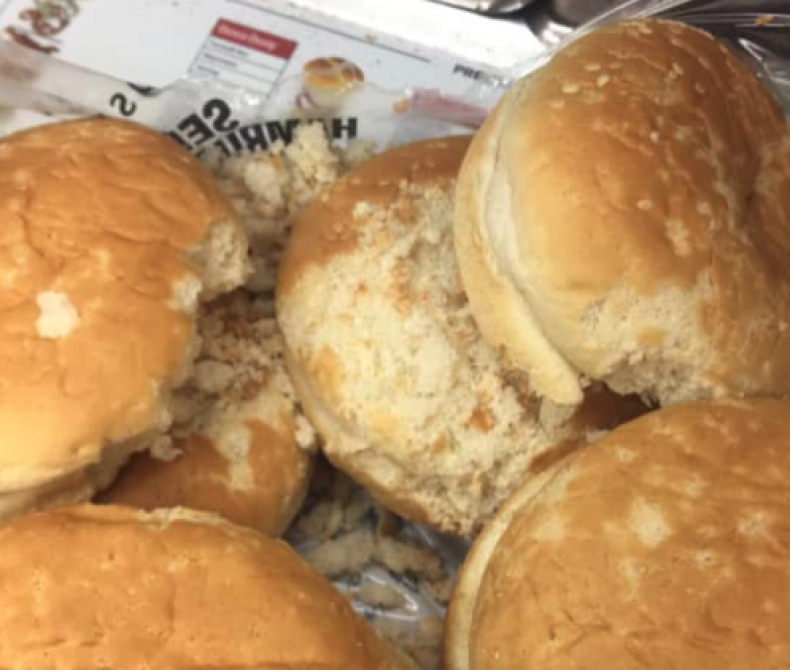 This article has been updated with comment from Checkers.