How to Help Florida School Shooting Victims: Where to Donate after Parkland Massacre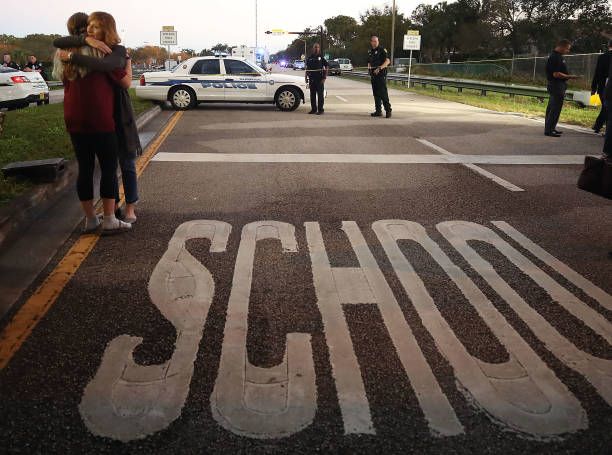 Those who want to help the victims and families affected by Wednesday's mass shooting at Marjory Stoneman Douglas High School don't have to be in Florida to assist.
Crowdfunding campaigns, blood donation locations and other initiatives have been organized after the shooting that killed 17 people and injured numerous others. Multiple ways to assist those affected are listed below.
Donate
The Broward Education Foundation created a GoFundMe page in an effort to raise money to help the victims and their families. The campaign raised over $147,000 as of Thursday afternoon in an effort to reach its goal of $300,000.
"Together with Superintendent Robert Runcie, the School Board of Broward County, Broward County Mayor Beam Furr and Commissioners, Broward Legislative Delegation and Broward County Public Schools family, our thoughts and prayers are with the victims and their families, as well as the entire Marjory Stoneman Douglas community," the fundraising website reads.
This is currently the only verified fundraising page on the GoFundMe website, according to the Broward County Sheriff's Office's Twitter page.
Florida Attorney General Pam Bondi announced during a news conference on Wednesday evening that the state would cover the funeral expenses for the victims.
"We will pay for the funeral expenses of these poor victims, and we'll do everything we can to help their families," Bondi said. "The state of Florida, we will pay for counseling for the surviving victims. We will pay for students who need counseling."
Give Blood
OneBlood has asked people with O negative blood to help with the blood supply and donate. For those in Florida, a blood drive was being held Thursday at Cox Media at 2741 North 29th Avenue in Hollywood, Florida.
Those who aren't in Florida can still donate blood. For more information on OneBlood and where to donate, visit oneblood.org.
Call Your Representatives
Those who want to try to have an impact on gun control legislation can write or call their local lawmakers and congressional representatives.
Here's where to find senators and representatives. For additional help, the United States Capitol's switchboard is available at 202-224-3121.