Florida Shooting Suspect Nikolas Cruz Bought AR-15 Rifle a Year Ago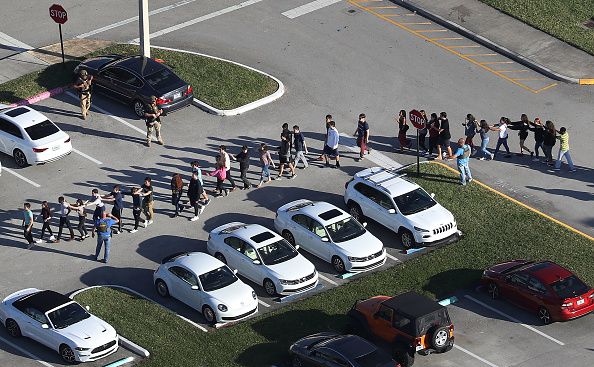 The suspected gunman who attacked a high school in Parkland, Florida, on Wednesday had legally purchased an AR-15 rifle a year ago, according to a law enforcement official, the Associated Press reports.
Nikolas Cruz, 19, was charged with 17 counts of premeditated murder on Thursday after being questioned by state and federal authorities for hours. He is the alleged perpetrator of the deadliest school shooting in the U.S. since 27 people, including 20 elementary school children, were killed in Newtown, Connecticut, five years ago.
Police say Cruz had a gas mask, multiple magazines of ammunition and smoke grenades when he opened fire at Marjory Stoneman Douglas High School, and his choice of weapon continues an alarming trend. According to the Los Angeles Times, attackers have used AR-15 semi-automatic rifles in all of the latest, most serious shooting incidents.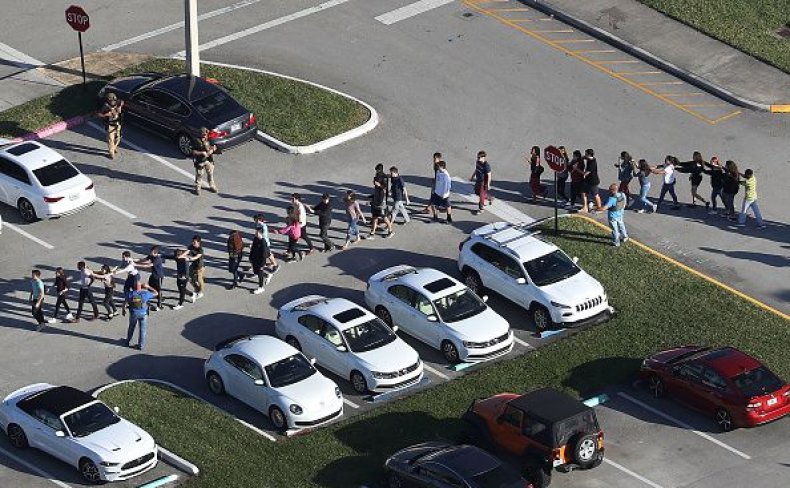 The weapon was used in Newtown in 2012 as well as in attacks in San Bernardino, California, in 2015; Orlando, Florida, in 2016; Las Vegas in 2017; and Sutherland Springs, Texas, in 2017.
In older shootings, such as the 2007 attack on Virginia Tech in which 32 people died, the attackers used handguns.
The AR-15 rifle has a high-velocity of .223-caliber rounds that can cause more serious injuries than lower-velocity handgun rounds. Some of the shooters also use the rifles with 30-round magazines, which gives them more chances to fire rounds uninterrupted, unlike the smaller magazines that are used in handguns.
"They're accurate and they can basically shoot as quickly as you can pull the trigger," the Brady Campaign to Prevent Gun Violence told USA Today. "Along those lines, they're very customizable—most average people can figure out how to install accessories like forward trigger grips that let you hold the gun at waist height and spray bullets while stabilizing the gun, laser sights, and you can add high-capacity magazines."
The National Rifle Association (NRA) has defended the AR-15 rifle and said it has "soared in popularity" despite the use of the weapon in the most current school shootings.
According to an NRA blog post about the weapon from January, the rifle "is customizable, adaptable, reliable and accurate that can be used in sport shooting, hunting and self-defense situations."