Florida Pastor Found Masturbating Outside Starbucks, Sheriff Says
A pastor in Florida was arrested for masturbating and exposing himself on the patio of a Starbucks, according to police.
A Monday press release from the Osceola County Sheriff's Office noted that Enginio Dali Muniz-Colon was arrested on May 9, but police have now charged the Kissimmee pastor with exposure of sexual organs and released a photo of him to the public.
"The Osceola County Sheriff's Office received a report of a male exposing his sexual organs while masturbating on the patio of Starbucks located at 1041 W Osceola Parkway, Kissimmee," the press release said. "Detectives with the Special Victims Unit investigated the allegations, and it was determined Mr. Enginio Dali Muniz-Colon was the subject."
The sheriff's office said in the release that Pastor Muniz-Colon, who teaches online ministry classes, had previously received a similar charge from an incident that occurred at the same location. They did not provide any further details about the incident or charge against the pastor.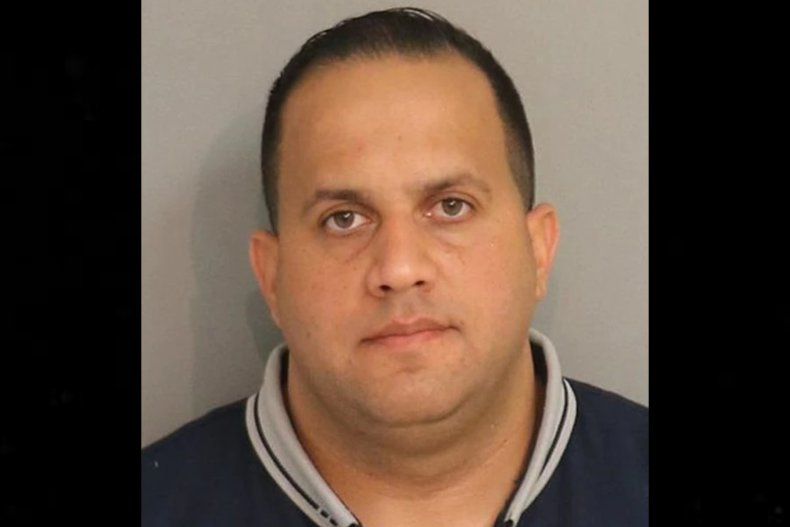 "On June 27, 2022, detectives with the Special Victims Unit found probable cause to charge Mr. Muniz-Colon with Exposure of Sexual Organs," the press release continued. "He was arrested and transported to the Osceola County Jail where he is being held on a $1,000 bond."
Newsweek reached out to the Osceola County Sheriff's Office for comment.
In the last year, there have been multiple incidents of people from Florida exposing themselves in public.
In September 2021, a Florida man was arrested after allegedly exposing himself multiple times while crossing through seven toll booths in the state. Mark Fillyaw, 41, of St. Cloud, Florida, was charged seven times for exposure of his sexual organs.
Authorities said he exposed himself seven times between August 29 and September 5 as he passed through the toll booths. Toll workers told law enforcement that Fillyaw was unclothed and "showing his privates."
In August, a Florida woman was arrested after allegedly appearing nude during a video call visit with her boyfriend imprisoned at the Charlotte County jail. The woman allegedly exposed her breast and masturbated for her boyfriend on camera. Before jail officials were able to step in and end the call, Ferrero allegedly exposed herself again.
"During their visit, they frequently talked in a lewd manner speaking of sex, sexual organs, and sexual activities," the arrest report stated. "[She] frequently flaunted and rubbed her breasts, covered, showing the revealing outfit that she was wearing, calling her outfit naughty."
Ferrero was charged with the exposure of sexual organs in a public place.