Florida Phase 2 Reopening Guidelines as Bars and Movie Theaters Allowed to Open Again
Florida will enter phase 2 of its coronavirus response on Friday, June 5, meaning bars and movie theatres can reopen. All counties except for Miami-Dade, Broward, and Palm Beach can begin reopening some non-essential businesses, as long as they follow certain guidelines.
However, Florida residents aged 65 and over or people with underlying medical conditions are encouraged to avoid crowds and to take measures to limit the risk of exposure to COVID-19
Phase 2 of Stay at Home Order Florida
Under Phase 2 of Florida's plans, bars, pubs, personal service businesses, and entertainment businesses can reopen, following social distancing guidelines and some capacity rules. These changes will go into effect on June 5.
Bars and pubs can reopen with 50 percent capacity inside and full capacity outside as long as guests maintain social distancing and are seated. Additionally, restaurants can now permit bar-top seating as long as customers maintain social distancing.
Florida Gov. Ron DeSantis said in an announcement on Wednesday: "In our phase two, we will be going with bars being able to operate consistent with this guidance diminished standing room occupancy so basically outdoor seating with social distance, a certain amount indoors, but you're seated to get served.
"I mean ... go enjoy. Have a drink. It's fine. We want to kind of not have huge crowds piling in."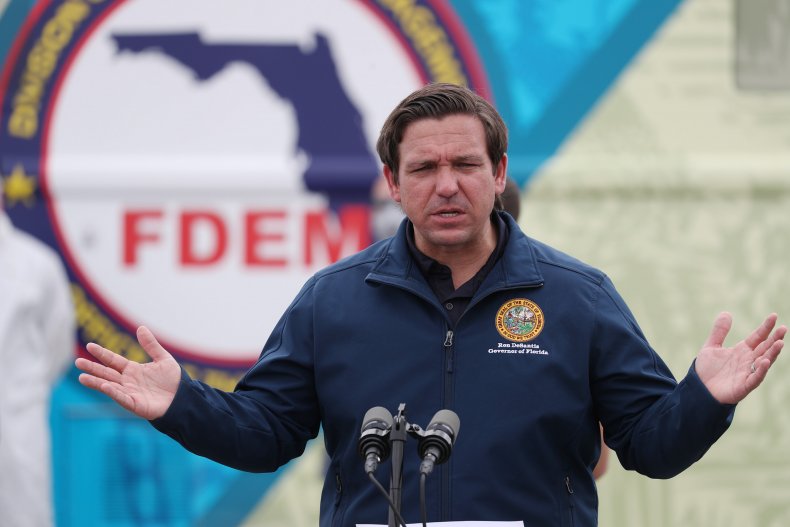 Entertainment businesses like movie theaters, concert houses, auditoriums, playhouses, bowling alleys, and arcades can open with 50 percent capacity.
Personal service businesses like tattoo parlors, acupuncture and massage establishments, and tanning salons, can open as long as they follow guidance from the Florida Department of Health. Retail stores and gyms can open at full capacity.
All Florida counties entered Phase 1 on May 18. As most of the state will now enter Phase 2, Miami-Dade, Broward, and Palm Beach will not be permitted. However, these three counties may seek approval to enter Phase 2 with a written request from the County Mayor or County Administrator.
Additionally, Florida's state universities have developed a task force to re-open Florida's campuses in the fall, and universities will present their plans on June 23.
How many cases of coronavirus are there in Florida?
Florida has had 58,764 confirmed cases and 2,566 deaths from the coronavirus as of June 3, according to the Florida COVID-19 Response government website.
Miami Dade County has 18,456 confirmed cases and 731 deaths, Palm Beach County has 6,477 confirmed cases and 359 deaths, and Broward County has 7,339 confirmed cases and 318 deaths from COVID-19, according to Johns Hopkins University.
The map below from Statista shows the number of confirmed cases of COVID-19 in the U.S. by state, as of June 4.