Florida Police Aide Accused of Saying Black Woman Cop 'Looks Like a Monkey'
A South Florida man who works as a public service aide for the Miami-Dade Police Department has been reassigned after allegedly saying an African American woman on the force "looks like a monkey."
Pablo Espinoza is a longtime aide who has been placed on "administrative duties," a department spokesman said in the Miami Herald. The police department will investigate the alleged misconduct.
Sgt. Tracy Moore works the Miami-Dade Schools, and she was arrested in July on suspicion of drunk driving, according to the Herald. Her attorney, Michael Catalano, is fighting the drunk driving charge by saying his client had recently undergone gastric bypass surgery, which skewed results of the breath tests.
Espinoza administers breath-analyzing machines for suspected drunk drivers, and he is often called upon to testify in court. He has even been commended by organizations like Mothers Against Drunk Driving.
Moore faced a hearing before the Florida Department of Motor Vehicles and sat in a waiting area before the hearing began on September 4. This particular hearing was to decide if she could keep her driver's license.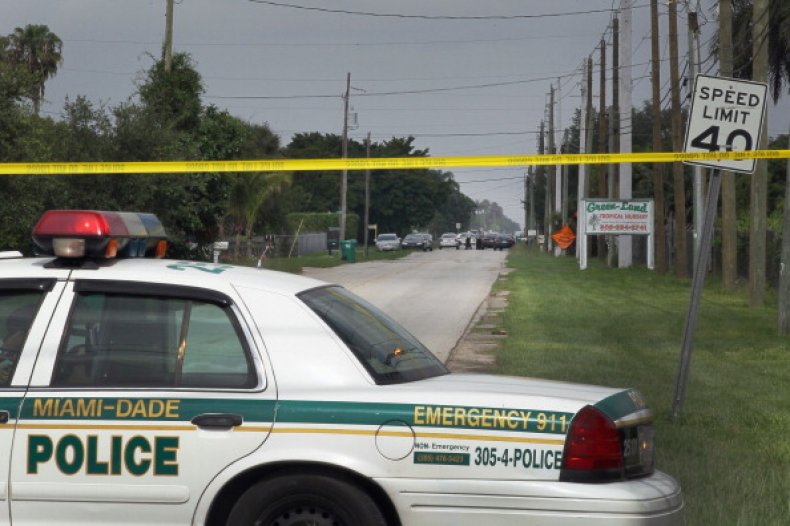 Her attorney said that before the hearing, Espinoza grabbed him by the shoulder and said, "Your client looks like a monkey sitting there," the Herald reported.
"I was shocked," Catalano said. "Nobody talks like that in 2019."
Moore found out about the alleged incident from her attorney, who did not pursue Espinoza that day. After the hearing on September 4, though, Catalano sent Espinoza a text message with a purpose to get the police aide to confess in writing he made the slur.
"Pablo. You have 2 hours to [apologize] for saying my [client] looks like a monkey or I report it to the director," Catalano wrote. "I was disgusted by that and they have video in the hallway. Apologize and we drop it."
Espinoza replied by writing, "I'm apologizing. Done."
Instead of the accusation and apology getting swept away, Catalano brought it up during an October 7 deposition in the case, getting Espinoza to publicly admit he said it.
Catalano emailed the police department and director of schools the next day, saying Espinoza should be fired immediately.
"My client and I are very upset about this," Catalano said in the email. "How would he even think to say that? My client wants PSA Espinosa fired immediately."
The Miami-Dade Police Department issued a statement that claims everyone within its department is expected to be accountable for their actions.
"The Miami-Dade Police Department takes all complaints seriously and are committed to the highest performance standards and ethical conduct," the department said. "We hold ourselves accountable for our actions and take pride in a professional level of service and fairness to all."